Posted by Salem Global on Nov 30, 2010
My kids came home from school yesterday singing Dynamite by Taio Cruz: http://www.youtube.com/watch?v=VUjdiDeJ0xg. It was catchy and boppy and hip-hoppy and had all the right things to make a pop song. So it was not a surprise that with the upcoming holiday of Hanukkah starting tomorrow night that the Jewish Accapella group – The Maccabeats would come out with their own Candlelight: http://www.youtube.com/watch?v=qSJCSR4MuhU.
Saying Ayyy Ohhhh but instead of "Baby Let's Go" you get to hear "Spin The Dreidel." Which of course reminds me of Adam Sandler's most famous Chanukah Song of all time: http://www.youtube.com/watch?v=Vrd9p47MPHg and the more recent (2003) Smooth E. – Eric Schwartz who now even has a gig with Jdate (yes I know firsthand) Hanukkah Hey Ya!: http://www.youtube.com/watch?v=3aDDmt-8ZSM.  For more of his videos and songs check out: http://smoothe.tv/videos/.
But surely you must be thinking about the passing of one of the greatest slapstick comedy actors of all time, Leslie Nielsen, 84. Memorials and honors have been all over Facebook all day. And stop calling me SHIRLEY! Here is a video clipping of best of Airplane! and The Naked Gun: http://www.youtube.com/watch?v=LcKJdmXbBBc (bonus at 0:42 you get to see OJ Simpson before he was a murderer).
My associate here at SalemGlobal also told me a friend of his posted that Leslie Nielsen surely died in a hospital. A hospital, what is it? It's a building with doctors and patients in it, but that's not important right now. And stop calling him Shirley.
Here is some more:
"Lt. Frank Drebin (Nielsen): A good cop – needlessly cut down by some cowardly hoodlums.
Ed: That's no way for a man to die.
Drebin: No … You're right, Ed. A parachute not opening … That's a way to die. Getting caught in the gears of a combine … Having your nuts bit off by a Laplander, that's the way …I wanna go!"
"Like a midget at a urinal, I was going to have to stay on my toes." and "Like a blind man at an orgy, I was going to have to feel my way around."
Rumack: Captain, how soon can you land?
Captain Oveur: I can't tell.
Rumack: You can tell me. I'm a doctor.
Captain Oveur: No. I mean I'm just not sure.
Rumack: Well, can't you take a guess?
Captain Oveur: Well, not for another two hours.
Rumack: You can't take a guess for another two hours?
Just some Thanksgiving leftovers for you. First is the most inappropriate Thanksgiving Day awards from Saturday Night Live:
http://www.hulu.com/watch/194737/saturday-night-live-thanksgivies#s-p1-sr-i1 and this great Tweet from Ben Stiller who probably read my vegetarian post about PETA last week: "Happy Thanksgiving. Considered hunting and butchering turkey ths year but then didn't. Going Tofurkey, much less bloody. No dark tofu though" (http://twitter.com/RedHourBen/status/7844071947116545)
Oh – and both the NY Jets and New York Giants won this weekend.
The holidays are the perfect time for your company to get off its Internet Arse and start YouTubing, Emailing, Twittering, social media-ing, SEO-ing and general website marketing. Do you need some help or strategy for 2011? Call Raphi Salem at 212-993-5828, email info@salemglobal.com or check out www.SalemGlobal.com for more information about us. Be post-Thanksgiving thankful this week that you are still in business. Let me help you make next year more profitable than the last three lousy business years….
Posted by Aryeh.Landowne on Nov 24, 2010
Joseph Federico announced that NJMET Inc., Clifton, New Jersey, is now providing their customers with a value added service: the ability to review orders on the Internet.
# # #
NJMET provides professional electronic component testing to the Commercial, Military, Aerospace, Industrial and Automotive fields worldwide. Its state of the art Mission Imposter® Counterfeit Detection Process identifies counterfeit or cloned products.NJMET's main office and lab are located in Clifton New Jersey. NJMET also maintains sales offices in London and Denver, plus a lab in Hong Kong.
Posted by Salem Global on Nov 23, 2010
Just kidding about the PETA comment. I have been a vegetarian for the past 20 years so the closest you will find to Turkey in my office is actually toFURKEY…
So what does the man of the house do when his team is on a bye? (A bye is when a sports team, specifically your hometown NFL football team is on break and does not play anyone else that weekend) Well obviously he turns to the Internet instead of the TV. According to one website (we will not be sharing the links here on this blog but you can always Google the story yourself), it turns out that porn traffic increases each weekend that there are no sports being played. How is that relevant to your business during 4th quarter?
Well, there are 33 Days till Christmas. 38 Days to the New Year. Thanksgiving. Black Friday. Cyber Monday. And guess what? Hanukkah starts next week as well. If you are in the business to consumer (B2C) world, you better think of some strategies quickly, otherwise you will be out-marketed. If you are in the business to business world (B2B) then you should be planting your seeds today. It amazes me that people who have been in business for years don't recognize 4th quarter for what it really is… a wake up call. Either to be selling product to the public now, or setting your company up for the next year. But I guess that is the difference between organizations that recognize good marketing vs. others who just pray for good luck.
Speaking of luck and betting, though I won $14.00 in Atlantic City last week, I then lost $16.00 in another game but then recovered with a win of $95.00 in my last game. So overall, many hours of fun, as well as profitable. Unfortunately, billionaire Sir Richard Branson lost his bet to Tony Fernandes, the owner of Air Asia. They had wagered services in the form of cross dressing and acting as Flight Attendant over whose Formula One racing team would do better this season. So if you fancy Sir Richard serving you tea in high heels, seats are being auctioned off for charity as I write this.
Latest book of the week is Lance Armstrong's "It's Not About the Bike: My Journey Back to Life." It's one of the most amazing true life stories that will inspire you to take a look at your life, what you have, what you would do if you had cancer, on your deathbed and then rally back to win one of the greatest tests of human strength and endurance that exists. He talks about his parent's divorce, his father, mother, relationships, being a cocky young kid, cycling when no one in America took it seriously, getting cancer, winning it all, losing it all, winning it back, marriage and fatherhood. Of course this book was written in 2001 when good old Lance was still married before his own divorce and relationships with Hollywood celebs, movie stars, musicians and more.
But my point in bringing this up this week is that I know a lot of businesses have been struggling over the past few years. This has been one of the worst recessions ever. Whether you blame it on the government or the people or Bernie Madoff, fact is that fewer people are spending on frivolous items and sticking to the essentials. So in B2C, essentials are related to food shelter and clothing. During the rest of the year, people wait to spend their hard earned dollars on TV's, cars and Jewelry. But now that its holiday time, people are opening their wallets and getting on line and online to see what kind of bargains they can grab. If you are a retailer you better have sales galore and the cheapest price in town. You better have coupons and ways for your customers to save a penny. Everyone will be doing research online and on line. They better be able to find you on the Internet, eBay and Amazon and then walk into your store and get it for the same price or cheaper.
As for the B2B sector, now is the time to send out the message that when they are looking for that new service contract, your price will not be beat. Whether you are in commercial or office cleaning services, medical billing or website marketing, let your customers know that lead generation is your priority. Let them know that January 1st will be the dawning of the Age of Aquarius and that 2011 will be the best recovery year ever! Just like Lance Armstrong's comeback, so too will the economy come back and your business as well. But you can't stay down. You need to get back on the bike and work harder than anyone else.
Cancer transformed Lance Armstrong's body and mind. He lost 20lbs. off his frame which helped him to become a lighter mass on the bike riding up the hills. And this terrible economy has also transformed many businesses. Many new business models have come out of it. People cut costs, people and have become much leaner business machines. Now we need to work on strength and endurance. You still need a good business plan and execution strategy.
Today's Internet marketing machine is not your 1997 website that was built by your nephew. There are now sophisticated tools out there, beautiful search engine friendly optimized templates to help your business on the web. And now there is this thing we call "social media" with Twitter, Facebook and LinkedIn, that didn't exist 10 years ago. Need help getting it all done before the holidays or a strategy for 2011? Call Raphi Salem at 212-993-5828, email info@salemglobal.com or check out www.SalelGlobal.com for more information about us. Be thankful this week that you are still in business. The sun'll come out TOMORROW!!! (Annie was a huge Thanksgiving and Internet Marketing fan)
Posted by Salem Global on Nov 16, 2010
First of all, let me congratulate myself publicly for winning $12.00 (That's TWELVE WHOLE US DOLLARS) in Atlantic City this weekend. I had been in Baltimore and decided to stop off in AC on the way back (it's only an hour and a half out of the way.) So I step into the poker room and got that feeling that every gambling fool gets when they walk into a casino… THIS is MY night!!! And so, I played it cool. Sat down. Got dealt my cards. Threw away the losers. Kept the winners. Doubled up and raised on the sure things. Ordered myself a bottle of water from the hostess. And walked out of there. That's right. Quit while I am ahead. Now let me tell you that parking cost $5.00 at the Tropicana self-park and a cup of mocha coffee costs $3.00 at the rest area so I really only made $4.00 (minus the $1.00 chip tip I gave the hostess.) That $3.00 went straight into my pocket yesireebob!
Oh – and another player who was NOT sitting at my table won $8,944,310.00 and goes by the name of Jonathan Duhamel and hails from Montreal, Canada. He won the 2010 World Series of Poker. Duhamel is only 23 years old. He beat out a field of 7,319 players and got his real feet wet playing online. Someday when I am at the final table I will tell him that I started up my company when he was 10 years old and have not made eight million dollars yet so he is doing quite well for himself. You can read the full story here: http://www.wsop.com/news/2010/Nov/3150/HABS-AND-HAB-NOTS-JONATHAN-DUHAMEL-WINS-2010-WSOP-MAIN-EVENT-CHAMPIONSHIP.html
Poker is not about winning. It's about winning, and losing and winning and losing and all the while, keeping your eye on the prize, your emotions in check and keeping a straight face. Similar to business, there are going to be ups and downs, good economies and bad economies and well, issues and headaches that come and go. In a poker tournament, you win some hands, you lose some hands. The difference is when you do win, you make sure it counts. Meaning, you can win 1 hand worth one million dollars and lose five hundred thousand, but if you lose a dollar for every bad hand but maximize your winnings, you will come out over the top. In poker, you need to be in it to win it. You can "limp in" with a dollar or two, get to see your cards and then the "flop" and then decide whether to make your move. There is a lot of psychology involved as well as math and decision making. It's not like chess where there are smart moves and smarter moves. There are no bluffs in chess. The board is open for all to see.
Speaking of being able to see at a game, were you at the new New York Giants Stadium (in New Jersey of course) this past Sunday night? My associate here at SalemGlobal was. And guess what happened. The lights went out. How much did that stadium cost? http://www.nj.com/giants/ index.ssf/2010/11/lights_go_out_at_new_meadowlan.html You would think that when you spend $1.6 billion on a product, that it works. But apparently, even the most expensive toys need to be tweaked.
And that's why Conan O'Brien has his own show on TBS now (www.TeamCoCo.com) Because he was doing a great job at NBC or ABC or wherever he was, and then he grew a beard and then he gave out some T-shirts (http://teamcoco.com/blog/10000-free-conan-t-shirts) by the way – the same associate at the Giant's game also has a Conan t-shirt. Coincidence? I think not…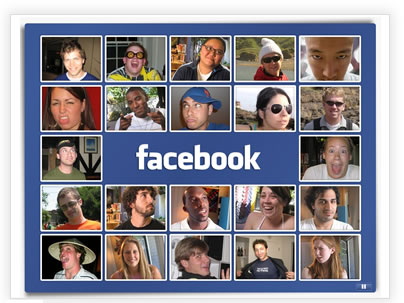 And finally, guess who told me about the new Facebook email. Yes. Same associate. Yes. It's good to have him around http://www.facebook.com/pages/email/114776451868604. Everyone is commenting about the new Facebook email. That's right. No spam. Great filter. Even better than sliced cheese! My favorite comment was that Facebook email is just another email for you to check. But here is the truth. Email for Facebook is a NO-BRAINER!!! Email has always been and always will be the KILLER APP. Everyone has and or needs and email address. And while mostly everyone has one today in 2010, guess what? There are still billions of people that are going to come into this world. And guess what else, 500 million people on Facebook today means 1 billion people in 5 years from now. And guess what else. All of those kids who are in elementary school right now and are getting email addresses can go to Hotmail, Juno, Gmail, Yahoo or whatever. But why not go to Facebook. It seems the obvious choice. Good for you Facebook. May you make the same amount of billions that Yahoo, Microsoft and Google are making. I am one proud user.
So what can your business learn this week?
ANYONE can win the world series of poker. And any business can win business. Companies and competition come and go. Salemglobal has won accounts and lost accounts. But we ante up and try to win every day. You have got to be in it to win it.
It's never too late to start.
You are never too old.
You are never too young.
Winning $12 is better than losing ANYTHING
My SG associate is a really fortunate guy for having a Conan shirt.
Thanksgiving is next week already.
That means Christmas and the holiday season is a month and a few days away so if you want to sell your products for the season, you better get a move on
Did someone say 33 Days till Christmas? Did someone say poker? Did someone say Facebook and social media and email are the killer app? That's right folks. I said it. We are deep into 4th Quarter and your business can gain a little ground if you do some things right, right now. In addition to SEO search engine optimization, my company helps other firms use social media, LinkedIn, Facebook, Google and all online strategies. Are you sending out newsletters yet? Need help with Internet promotion for your business? We have been helping doctors, companies and businesses strategize online since 1997. Call Raphi Salem at 212-993-5828, email info@salemglobal.com or check out www.SalemGlobal.com for more information about us. Next week, Sir Richard Branson and Lance Armstrong… Stay tuned
Posted by Aryeh.Landowne on Nov 9, 2010
Joseph Federico, of Clifton, NJ and NJMET (www.NJMETMTL.com) were mentioned in an article on NJBiz.com.
From NJBiz.com:
Concern about phony pharmaceuticals on the market is leading a local company to once again explore offering testing and analysis services to the industry. NJ Micro Electronic Testing, in Clifton, said it is conducting a pilot program to detect counterfeit pharmaceutical products.
According to Joseph Federico, vice president, NJ Micro is expanding its laboratory testing services in this market for pharmaceutical manufacturers and processors around the world. "We used to do pharmaceutical products in the mid-1990s," he said.
NJ Micro, which also provides testing on electronic components, will run the pharmaceutical testing pilot for about a year, he said. "We are trying to use our capabilities in the electronics industry to apply it to the pharmaceutical industry," Federico said.
To read the full article click here: http://www.njbiz.com/article-multiple/84423-clifton-firm-resumes-snooping-for-counterfeit-drugs
Posted by Salem Global on Nov 9, 2010
One of my first clients in the Internet Marketing and auto industry (www.GaryRomeHyundai.com) called me up last week and we had a nice chat about Social Media and how we can use it to drive more potential customers to his dealerships (He also has a Kia dealership www.GaryRomeKia.com) Gary had implemented all of the Old School Internet marketing strategies that we had offered. Multiple domain names capturing potential searchers online for various cars, vehicles, new and used, services, parts and accessories. (www.HyundaiAccessryStore.com) As a matter of fact, the Hyundai Accessory store became #1 on the web and their business grew even in this terrible economy. But now, four years later, we needed something else to drive people in. (Get it… "DRIVE" LOL!)
Our social media strategy is not "older" or "more experienced" than anyone else's. I laugh when companies claim that their social media strategy is better than anyone else's. The very thought that someone is more experienced in something that is brand new is hilarious. Yes you can say that some people recognized "word of mouth marketing" before others. But the fact is that Facebook and Twitter are brand new. Even when they had just gotten started and grew in numbers and everyone was talking about them, no one really knew how to make money off of them. It's the decade old question of how to make money on the Internet. Regardless, as one of my sales gurus (Jeffrey Gitomer) says, everyone likes to buy from their friends. And it's true. Who are you going to trust and then call when you need or want something? Obviously, its friends and family. And if those are the people you are interacting with on a daily, weekly, monthly and annual basis, then that is where you are going to go for advice and guidance.
Social media marketing is really the same as "Community Marketing." What I can say is that I have been using COMMUNITY marketing and word of mouth since Day 1 of opening my own business. That's how I got started and that's how I grew. Networking and online social sites such as Facebook, MySpace and LinkedIn only came around later. These became the tools that we in the industry now rely on to get potential customers and develop relationships out of our first degree.
So step 1 – Recognize what social media means
2 – Identify which social media outlets you are going to use to promote your business and/or organization
3 – Get the word out
Though social media in the sense of the word is relatively young, I still default to the experience of someone or a company that has the background to make social media work. Though Marc Zuckerberg of Facebook fame is only 27 now? He still employs plenty of old school marketing, media, sales and experienced people to guide him through the billions he is making (or is presently worth).
Last things for this week:
a) Watch out for the latest scam regarding Google 411. I got a call from an automated machine asking me to press 1 to update my Google 411 listing. Do not trust this. Google is not calling you. YOU call Google (or at least try).
b) Speaking of Google, check out this article: http://searchengineland.com/nicaragua-raids-costa-rica-blames-google-maps-54885, Nicaragua Raids Costa Rica, Blames Google Maps… Ooops!…
c) MN Mom charged $1.5million dollar fine for downloading songs; http://new.music.yahoo.com/blogs/amplifier/148/minnesota-mom-hit-with-15-million-fine-for-downloading-24-songs/ Talk about being made an example of… She is fighting it though. Good for her and good for the industry.
d) Congratulations to all NYC Marathon Finishers. (I am jealous. I have only run 5 but want more… Maybe next year…)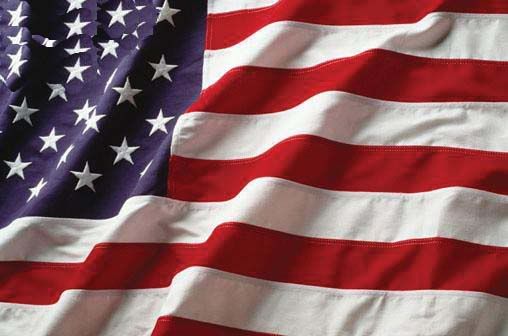 e) Finally. Thank you to all of the Veterans out there. You know who you are and your families do too. My father was a Korean War veteran and proudly served (after he got drafted that is.) My grandfather was in WWI. Thank a veteran this week. Happy Veterans Day. Pray for them, their families and hope that the USA treats them right.
Did you say 40 Days till Christmas? That's right folks. I said it. We are deep into 4th Quarter is and you should be preparing for 1st Quarter of next year. Yes. 2011. I know you can't believe it but believe it. The weather is getting colder. What about your business? In addition to SEO search engine optimization, are you also using social media? LinkedIn? Facebook? Are you sending out newsletters? Need help with Internet promotion for your business? We have been helping companies and businesses strategize online since 1997. Call Raphi Salem at 212-993-5828, email info@salemglobal.com or check out www.SalemGlobal.com for more information about us.
Posted by Salem Global on Nov 3, 2010
Did you say 47 Days till Christmas? That's right folks. I said it. That's less than two months. And that means that 4th Quarter is upon us and you should be preparing for 1st Quarter of next year. Yes. 2011. I know you can't believe it, but believe it. The weather is getting colder. You just finished Halloween Trick or Treating with your kids. Election Day was yesterday and that all means that we are in the middle of 4th quarter.
As my conversations with my clients gets to be very serious about how this past year went vs. how it's going to be next year, from my biased perspective, you need to pour more of your budget into advertising and marketing now in order to be on top when the economy turns around January 1, 2011. Thanksgiving is coming up. Black Friday is coming up and people have been hoarding their money so they can afford those great holiday presents for their kids. But that's not all they will be spending on.
People are going to be buying more cars in 2011, going in for that elective surgery and buying the real estate and vacation packages they were holding off on. 2011 is going to be a boom year. It's very simple. 2007 was a great year. 2008 and 2009 were busts. The economy was faltering and people lost their shirts. Madoff and all of the other Ponzi schemes came to light and people got really hurt.
But think about it. 2010 wasn't really that bad. People lost their jobs but not as much as in 08 and 09. 2010 was not a recovery year. It was more of a stopping the hemorrhage year. So by that observation, 2011 is going to be a comeback year.
Thanksgiving marks the deciding factor in people's spending habits. Will they spend money in the retail sector? Will they go another year without a new car, home or vacation? Not necessarily. Of course this is all in the B2C market. Now let's talk about B2B.
Business to business has really suffered over the past three years but I know it's coming back. I can feel it in my own business. The calls and inquiries have started to come in. And though most companies are still gun shy, I have received word that many of my contacts would like to start up something "in the new year." People have been budgeting and now is the time to let go. There are so many new strategies for Internet marketing now. Of course you need a search engine optimization (SEO) strategy, but now that Google has changed their results page, you also need to incorporate a local and maps strategy, a social media strategy and an email newsletter strategy. Of course, Google, Bing and Yahoo would also like to take this time to let you know that you are going to need to start spending money with them. They really want your "sponsored ad" dollars. And why not? They deserve it. They built the search engines. And you use them every day of your life. So why shouldn't they get paid?
So the only reason why they shouldn't get paid is because there is still click fraud going on. Google needs to curb this evil. They are raking in billions and a hefty percentage of that is all fraudulent. Until they fix the problem, we won't be encouraging PPC campaigns. We will continue to educate and test but there has to be real ROI.
What about your business? In addition to SEO search engine optimization, are you also testing for PPC pay per click? Are you blogging? Using social media? LinkedIn? Facebook? Are you sending out newsletters? Need help with Internet promotion for your business? We have been helping companies and businesses strategize online since 1997. Call Raphi Salem at 212-993-5828, email info@salemglobal.com or check out www.SalemGlobal.com for more information about how to win the election, get the treats instead of tricks and obviously finish 2010 positively.
Posted by Aryeh.Landowne on Nov 3, 2010
NJ Micro Electronic Testing, Clifton, NJ, is proud to announce the expansion of its laboratory testing services by accommodating the pharmaceutical industry with analysis geared to detect counterfeit pharmaceutical products.
Clifton, NJ (PRWEB) November 2, 2010 — NJ Micro Electronic Testing, Clifton, NJ, is proud to announce the expansion of its laboratory testing services by accommodating the pharmaceutical industry with analysis geared to detect counterfeit pharmaceutical products.
"Our objective is to provide analytical testing and full service technical support topharmaceutical manufacturers and processors all over the world" said Joseph Federico Vice President of NJ Micro Electronic Testing located in Clifton, New Jersey.
Some of the proposed contracted testing services to be offered include: Materials Analysis, Chromatography, Spectroscopy, Spectrometry (ICP/MS); Titrimetry, Chemical Analysis, and Osmometry.
NJ Micro Electronic Testing's trained and certified engineers pride themselves in working very closely with manufacturers and their customers worldwide on a one on one basis in providing accurate, quality testing.
NJ Micro Electronic Testing is an AS:9100 Rev. B / ISO 9001:2008 certified laboratory. They have also been awarded the Laboratory Suitability award by the Defense Supply Center – Columbus (DSCC).
Clifton, New Jersey based NJ Micro Electronic Testingwas formed 30 years ago to provide a wide and diversified range of laboratory test and management services. Utilizing 32,000 square feet of laboratory test stations and offices on three floors, NJ Micro Electronic Testingis equipped and staffed to be a single source provider for all testing needs.
For more information about any of our services, please call NJ Micro Electronics at (973) 546-5393 ( USA) or send an e-mail to generalinfo(at)njmicroelectronictesting(dot)com. See our website at: http://www.njmicroelectronictesting.com/expertise_areas.htm