Posted by Salem Global on Nov 9, 2010
One of my first clients in the Internet Marketing and auto industry (www.GaryRomeHyundai.com) called me up last week and we had a nice chat about Social Media and how we can use it to drive more potential customers to his dealerships (He also has a Kia dealership www.GaryRomeKia.com) Gary had implemented all of the Old School Internet marketing strategies that we had offered. Multiple domain names capturing potential searchers online for various cars, vehicles, new and used, services, parts and accessories. (www.HyundaiAccessryStore.com) As a matter of fact, the Hyundai Accessory store became #1 on the web and their business grew even in this terrible economy. But now, four years later, we needed something else to drive people in. (Get it… "DRIVE" LOL!)
Our social media strategy is not "older" or "more experienced" than anyone else's. I laugh when companies claim that their social media strategy is better than anyone else's. The very thought that someone is more experienced in something that is brand new is hilarious. Yes you can say that some people recognized "word of mouth marketing" before others. But the fact is that Facebook and Twitter are brand new. Even when they had just gotten started and grew in numbers and everyone was talking about them, no one really knew how to make money off of them. It's the decade old question of how to make money on the Internet. Regardless, as one of my sales gurus (Jeffrey Gitomer) says, everyone likes to buy from their friends. And it's true. Who are you going to trust and then call when you need or want something? Obviously, its friends and family. And if those are the people you are interacting with on a daily, weekly, monthly and annual basis, then that is where you are going to go for advice and guidance.
Social media marketing is really the same as "Community Marketing." What I can say is that I have been using COMMUNITY marketing and word of mouth since Day 1 of opening my own business. That's how I got started and that's how I grew. Networking and online social sites such as Facebook, MySpace and LinkedIn only came around later. These became the tools that we in the industry now rely on to get potential customers and develop relationships out of our first degree.
So step 1 – Recognize what social media means
2 – Identify which social media outlets you are going to use to promote your business and/or organization
3 – Get the word out
Though social media in the sense of the word is relatively young, I still default to the experience of someone or a company that has the background to make social media work. Though Marc Zuckerberg of Facebook fame is only 27 now? He still employs plenty of old school marketing, media, sales and experienced people to guide him through the billions he is making (or is presently worth).
Last things for this week:
a) Watch out for the latest scam regarding Google 411. I got a call from an automated machine asking me to press 1 to update my Google 411 listing. Do not trust this. Google is not calling you. YOU call Google (or at least try).
b) Speaking of Google, check out this article: http://searchengineland.com/nicaragua-raids-costa-rica-blames-google-maps-54885, Nicaragua Raids Costa Rica, Blames Google Maps… Ooops!…
c) MN Mom charged $1.5million dollar fine for downloading songs; http://new.music.yahoo.com/blogs/amplifier/148/minnesota-mom-hit-with-15-million-fine-for-downloading-24-songs/ Talk about being made an example of… She is fighting it though. Good for her and good for the industry.
d) Congratulations to all NYC Marathon Finishers. (I am jealous. I have only run 5 but want more… Maybe next year…)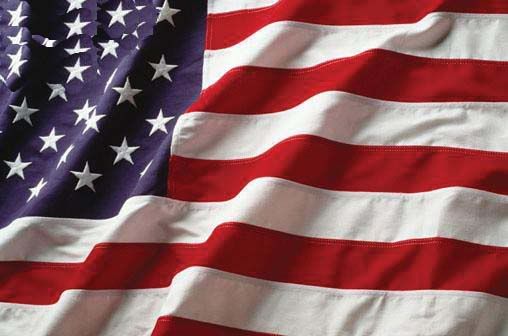 e) Finally. Thank you to all of the Veterans out there. You know who you are and your families do too. My father was a Korean War veteran and proudly served (after he got drafted that is.) My grandfather was in WWI. Thank a veteran this week. Happy Veterans Day. Pray for them, their families and hope that the USA treats them right.
Did you say 40 Days till Christmas? That's right folks. I said it. We are deep into 4th Quarter is and you should be preparing for 1st Quarter of next year. Yes. 2011. I know you can't believe it but believe it. The weather is getting colder. What about your business? In addition to SEO search engine optimization, are you also using social media? LinkedIn? Facebook? Are you sending out newsletters? Need help with Internet promotion for your business? We have been helping companies and businesses strategize online since 1997. Call Raphi Salem at 212-993-5828, email info@salemglobal.com or check out www.SalemGlobal.com for more information about us.