Posted by Avi Jonas on Dec 21, 2011
Let's start out with some fun shall we?
First and foremost, I want to send a shout out to an old buddy of mine (Larry Kunofsky) who is a playwright and has a performance going on at The Monkey, 37 West 26th Street. http://www.purplerep.com/ – The Myths We Need – or – How To Begin. Awesome show! See it ASAP!
And now on to football…
It seems that before Tom Brady stopped Tim Tebow in his tracks this past Sunday, ESPN decided to create this very cool autotune song about Tebow "All He Does Is Win." Here it is:
http://www.youtube.com/watch?v=zMK9FKMG3Nc
And if you feel like it's Tebow Time check this out: http://www.youtube.com/watch?v=Wc8bp4jsgKI&feature=related
And then Saturday Night Live made this skit about Jesus basically being the cause for all of the Broncos wins: http://www.hulu.com/watch/311565/saturday-night-live-tebow
But then Pat Robertson got involved and blasts the 'SNL'/Tim Tebow skit as an act of 'bigotry.' By the way, you must read the comments on this page. God fearing people vs. atheists. I call it a tie. Perfect after my last week's post of the Rick Perry video: http://aol.sportingnews.com/nfl/story/2011-12-20/pat-robertson-blasts-snltim-tebow-skit-as-act-of-bigotry#ixzz1h94rL5rv
And since we are talking about religion and politics, we should acknowledge the death of Kim Jong Il of North Korea this week. But we should also thank Matt Parker and Trey Stone for their most excellent movie "Team America" in which they portray Kim Jong Il as not the nicest of dictators in recent history. Here's the clip: http://www.youtube.com/watch?v=5TEvacFETvM And here is Hans Blix of the United Nations acknowledging the spoof: http://www.youtube.com/watch?v=lHZYtSfJB74&feature=related
Prior to this week I really didn't know who Vaclav Havel was. And now I do. Because he died. Vaclav Havel was a Czech playwright (yes – just like Larry Kunofsky, but not the Czech part…), essayist, poet, dissident and politician. A Nobel Peace Prize nominee, he was the Last President of Czechoslovakia and First President of the Czech Republic. http://www.vaclavhavel.cz/index.php?setln=2
Ok. Back to football…
Videos of the week:
Runaway golf cart: http://www.youtube.com/watch?NR=1&feature=endscreen&v=CFlq3ExfbT4
Monkey on Dog during halftime: http://www.youtube.com/watch?v=hZ2jwqhNtCI
Lastly, ever order something to be delivered by FedEx and it arrives broken? Apparently some dude has a surveillance camera and caught his monitor being flipped over a fence. Apparently this guy was hard to find because he didn't have a tracking code. Seriously. FedEx announced that they will "look for him." You mean you can't ID him on camera? Or maybe it's just a matter of time. I guess he will lose his job but at least we all got some laughs out of it. I can just see it now. "Sir, I understand you are looking for a new job. What happened to your career at FedEx?" "Well. Um. If we can just login in to YouTube I can explain everything. Honest mistake. Won't happen again. I mean the monitor literally SLIPPED out of my hands and over the fence." Watch it here: http://www.youtube.com/watch?v=PKUDTPbDhnA
Now even though there MIGHT be some backlash against FedEx and people might trust UPS delivery to be safer, this is completely great for FedEx in terms of "bad PR is better than NO PR." Remember this spoof of a Gatorade commercial? It was such a farce that it never aired. I think it's awesome! And would've gotten some positive feedback: http://www.youtube.com/watch?v=NmSZwj4q3Lc&feature=related
Lastly, check out how we searched in Google in 2011: http://www.googlezeitgeist.com/en/
Japan Earthquake
Tsunamis
Brazil Floods
Osama Bin Laden
10th Anniversary of 9/11
Iraq War Ends – Troops come home
Google+ takes on Facebook
Southern Sudan Independence
Tunisia
Arab Spring
Egyptian uprising – Hosni Mubarak ousted
Greece riots and economy fails
Occupy Wall Street
Elizabeth Taylor, Al Davis, Betty Ford, Andy Rooney, Joe Frazier, Steve Jobs die
Some former radio announcer homeless guy named Ted Williams gets in a video that goes viral and lands a job with the Cleveland Cavaliers
Rebecca Black worst song ever goes viral and makes her a pop star – even stars in Katy Perry videos
Rep. Gabrielle Giffords shot
Prince William Marries Kate Middleton in a Ceremony Fit for a King
And in NY we had some early snow for Halloween
and Gay Marriage became legal…
And don't forget about 2nd place Yahoo! Top 10 searches: http://yearinreview.yahoo.com/2011/us_top_10_searches#Top%2010%20Searches
REALLY?!?!?!
1) iPhone
2) Casey Anthony
3) Kim Kardashian
4) Katy Perry
5) Jennifer Lopez
6) Lindsay Lohan
7) "American Idol"
Jennifer Aniston
9) Japan Earthquake
10) Osama bin Laden
Last minute holiday greeting cards: http://dealoftheday.biz/
Last minute food delivered in the Dallas, TX region: http://www.Artizone.com
Want to know more about internet marketing for Hanukkah, Christmas, New Year's and 2012? Are you seeking an increase in leads? Sales? Cash? Credit? Branding? Strategy? Whatever you are looking for, I can certainly lend you some advice. 2012 marks our 15th year in business. As we get older and wiser, let our experience work for you! Call Raphi Salem at SalemGlobal Internet Website Marketing and Lead Generation today at 212-222-3292 or email him at info@salemglobal.com. Maybe we can play some words with friends or make some videos for your organization.
Posted by Salem Global on Dec 21, 2010
Last week I gave you the updated 21 things your business should be doing online for 2011. But what about RIGHT NOW you ask? Well, lets take a look at Toys R Us, Staples, Priceline, Party City, Kayak and Spirit Airlines…
Get All You Want for Christmas with Fares from $9* Each Way!
$50 Coupon* for Last Minute Holiday Travel!
Last Minute Hotel Deals from $45/night!
Four coupons inside for holiday procrastinators!
Our Lowest Prices Ever! 50% Off!
20% Off Coupon! Save In Stores & Online
Save up to 50% – Last Minute Gift event!
Buy One Get One 50% Off
For the First Time EVER! Stores Open 24 Hours Now Thru Christmas Eve!
There you have it. Huge multi-million dollar companies and corporations are sending out messages like this. So don't you think its a good idea? Ok, lets face it. I am 40 years old and have been in the advertising and marketing field for 20 years. Online for 14 of them. Don't you think that the corporate giants who spend millions and millions of dollars on advertising know what they are doing yet? I do. Learn from the best. They have the biggest budgets around. Spend more money on an ad than you make in a lifetime and you should be doing EXACTLY what they are doing.
People want to hear from you. They want to know there is a sale going on. They want to know they can save 50%. They want to know if they buy one they can get one free. They want to know about the last minute deals. They want to know. And you should be telling them in 6 ways:
1) On your website
2) In your blog
3) In a newsletter email
4) In an article
5) In a press release
6) On all of your social media including twitter, facebook and linked in
And if you haven't noticed, those are the six places where SalemGlobal Internet would be placing your content for up to half off! Seriously SG is running a discount throughout the holiday season into the new year. NOW is the time to talk to Raphi Salem about promoting your business online. That's right. You too! Hey – I am talking to you.
Let me give you two examples of conversations I had in the past week:
1st – http://www.AngelaCosmai.com – located in Stamford, CT. Local beauty shop, hair and color salon, wants local customers to travel all the way to Greenwich CT. They need to fix their google places, maps and listings and give a 10% off next visit to those that give them a positive review online. And by the way – positive reviews combat negatives and help with reputation management.
2nd – http://www.WorldHyundaiMatteson.com – located in Matteson, IL. Google "World Hyundai" and you will see that they dominate the first search engine results page with their main site, their blog, their marketing sites, review sites, Facebook etc. So that means that they are almost completely in control of their reputation online. Other companies struggle with this but you don't have to if you go about it correctly.
So in conclusion this week, let me first wish you a Happy and Healthy New Year! Next year is going to be so much better than 2010. I am money back guaranteeing it. (Oh did I mention that SalemGlobal lead generation strategies come with a money back guarantee?) So get out the Hanukkah Christmas and Kwanzaa messages… the discounts, the incentives, the buy one get one free ads. Get them to sign up for your newsletter and enjoy the holiday season. Yes it's freezing outside and will continue to get colder. (But that's ok if you like to ski like me.) And if you want any help setting up a campaign for 2011 and getting your business ready for 1st quarter, give me (Raphi Salem) a call at 212-993-5828 or email info@salemglobal.com.
Posted by Salem Global on Dec 7, 2010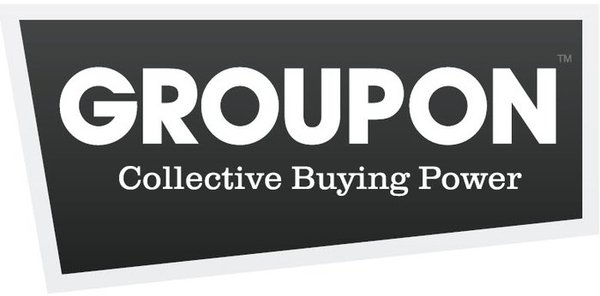 Now that everything is public on Wikileaks, Groupon has rejected Google's offer of $6 Billion because they are making around $800 million dollars a year without them. I wanted to publicly announce that if Google wants to acquire SalemGlobal for $6 billion I will sell. True we are not making the $800 million that Groupon is, but we do clear $800 dollars? Is that enough for ya? Ok. How about $5 Billion? $4? Ok – name your price. I can be bought
I love how fickle sports fans are. Personally I am the biggest hypocrite out there. This past Sunday I was a Giants fan all the way. I had texted my trusted sports enthusiast colleague last week when the Giants played and he asked how I even knew they won? I told him I happened to be at another friend's house when the game was on. Then, this past Sunday, one friend of mine said she was going to the game so that made me root for them as well. Finally, I saw another friend at a birthday party and since she was rooting for Big Blue, so was I. And then to top it all off, I look for the scores of this past weekend's games and lo and behold, Giants have a whole TWO wins in a row while the New York Jets post their worst game of the season against the New England Patriots. It's so funny how on Facebook whenever the Jets win, everyone updates their status with a "GO GREEN!" or "J-E-T-S Jets Jets Jets!" but when they lose, everyone is silent.
Speaking of silent… one particular organization is NOT being silent. That is WikiLeaks. So there are plenty of jokes going around regarding WikiLeaks and let me share a few with them right now…
What time is it when your wiki leaks? Time to get a new menorah! Ha ha ha LOL! and all that.
Ok – here is a non-Hanukkah version…
Conan: This week's big story, of course, is WikiLeaks. The website WikiLeaks released more than 250,000 secret government documents –- some of which refer to computer passwords for world leaders. The most shocking revelation?  Kofi Annan's password is Bieberfan9.
Conan: WikiLeaks says the U.S. sees Afghan President Hamid Karzai as….
…paranoid and weak. Karzai replied, I was really afraid of something like this, but there's nothing I can do.
Leno: WikiLeaks has ALL the classified secrets. They know all the Pentagon's secrets. But still, no one knows Victoria's Secret.
Leno: Doesn't WikiLeaks sound like some kind of drug like Flomax? My doctor had me on Flomax, then decided I really needed to be on WikiLeaks.
And here is the newsworthy version…
Secretary of State Hillary Rodham Clinton joked Saturday night at the Kennedy Center Honors regarding Oprah Winfrey, Paul McCartney and others.
She found it extraordinary to greet so many talented people and said: "I am writing a cable about it, which I'm sure you'll find soon on your closest website."
It snowed in New York City for the first time this winter and its starting to get cold. Obviously Christmas is around the corner and your business is either having a (hopefully) fantastic 4th quarter or you can't wait for the year to end so you can start working and making some money again in 2011. The best thing you can do right now is get into social media. Big campaigns might do something for you on a big scale but the way to go right now is word of mouth marketing…
Gary Rome Hyundai is running a contest for anyone to win four tickets to an Usher concert on December 18, 2010 at the XL Center in Hartford, CT.
http://www.garyromehyundai.com/Gary_Rome_Hyundai_Giveaway.cfm http://www.facebook.com/GaryRomeHyundai
"Like" the Gary Rome Hyundai Facebook page. Leave a comment on the Facebook Wall post titled "Leave a Facebook comment, enter to win 4 Tickets to Usher"
You must be 18 years or older and a resident of the U.S.
Limit 1 entry per person.
The entry period ends at 3:00PM ET on Wednesday, December 15.
At that time, we'll select 1 winner from the eligible commenters to receive 4 Tickets to Usher at the XL Center in Hartford, CT.
Make sure your Facebook privacy settings allow for direct messages to receive notification in the event you win.
Winner must be able to pick up tickets in person at the dealership in Holyoke, MA.
Standard giveaway rules apply for everything else.
Want to know more about holiday marketing, 4th quarter, getting ready for 1st quarter and social media for your business? Do you need a new marketing strategy for 2011? Call Raphi Salem at 212-993-5828, email info@salemglobal.com or check out www.SalemGlobal.com for more information about us, how we work, how much it costs etc. etc.. You will be glad you did!
Posted by Salem Global on Nov 30, 2010
My kids came home from school yesterday singing Dynamite by Taio Cruz: http://www.youtube.com/watch?v=VUjdiDeJ0xg. It was catchy and boppy and hip-hoppy and had all the right things to make a pop song. So it was not a surprise that with the upcoming holiday of Hanukkah starting tomorrow night that the Jewish Accapella group – The Maccabeats would come out with their own Candlelight: http://www.youtube.com/watch?v=qSJCSR4MuhU.
Saying Ayyy Ohhhh but instead of "Baby Let's Go" you get to hear "Spin The Dreidel." Which of course reminds me of Adam Sandler's most famous Chanukah Song of all time: http://www.youtube.com/watch?v=Vrd9p47MPHg and the more recent (2003) Smooth E. – Eric Schwartz who now even has a gig with Jdate (yes I know firsthand) Hanukkah Hey Ya!: http://www.youtube.com/watch?v=3aDDmt-8ZSM.  For more of his videos and songs check out: http://smoothe.tv/videos/.
But surely you must be thinking about the passing of one of the greatest slapstick comedy actors of all time, Leslie Nielsen, 84. Memorials and honors have been all over Facebook all day. And stop calling me SHIRLEY! Here is a video clipping of best of Airplane! and The Naked Gun: http://www.youtube.com/watch?v=LcKJdmXbBBc (bonus at 0:42 you get to see OJ Simpson before he was a murderer).
My associate here at SalemGlobal also told me a friend of his posted that Leslie Nielsen surely died in a hospital. A hospital, what is it? It's a building with doctors and patients in it, but that's not important right now. And stop calling him Shirley.
Here is some more:
"Lt. Frank Drebin (Nielsen): A good cop – needlessly cut down by some cowardly hoodlums.
Ed: That's no way for a man to die.
Drebin: No … You're right, Ed. A parachute not opening … That's a way to die. Getting caught in the gears of a combine … Having your nuts bit off by a Laplander, that's the way …I wanna go!"
"Like a midget at a urinal, I was going to have to stay on my toes." and "Like a blind man at an orgy, I was going to have to feel my way around."
Rumack: Captain, how soon can you land?
Captain Oveur: I can't tell.
Rumack: You can tell me. I'm a doctor.
Captain Oveur: No. I mean I'm just not sure.
Rumack: Well, can't you take a guess?
Captain Oveur: Well, not for another two hours.
Rumack: You can't take a guess for another two hours?
Just some Thanksgiving leftovers for you. First is the most inappropriate Thanksgiving Day awards from Saturday Night Live:
http://www.hulu.com/watch/194737/saturday-night-live-thanksgivies#s-p1-sr-i1 and this great Tweet from Ben Stiller who probably read my vegetarian post about PETA last week: "Happy Thanksgiving. Considered hunting and butchering turkey ths year but then didn't. Going Tofurkey, much less bloody. No dark tofu though" (http://twitter.com/RedHourBen/status/7844071947116545)
Oh – and both the NY Jets and New York Giants won this weekend.
The holidays are the perfect time for your company to get off its Internet Arse and start YouTubing, Emailing, Twittering, social media-ing, SEO-ing and general website marketing. Do you need some help or strategy for 2011? Call Raphi Salem at 212-993-5828, email info@salemglobal.com or check out www.SalemGlobal.com for more information about us. Be post-Thanksgiving thankful this week that you are still in business. Let me help you make next year more profitable than the last three lousy business years….