Posted by DD on Feb 8, 2012
So while trying to get to work today, I forgot to take into account that there would be about 2 million people (maybe even more) celebrating the NY Giants' Super Bowl win. If you want to read about the complaints, just head over to Facebook. Oh – you haven't heard about Facebook? Well, sit right back and you'll hear a tale. A tale of a young kid with an attitude who was really smart (he got into Harvard. Then again, he also dropped out. Then again, so did Bill Gates. Then again, they are both billionaires now, so what's the point?) and also had (and still has) a HUGE ego. While there is nothing wrong with those traits, put them together with a great idea and then you've got something worth $100 billion or so.
But is Facebook really worth $100B? Well, let's do the math shall we? 800 million people. Maybe there are some duplicates. Let's be generous and say 100 million of them are duplicates. Even 200 million. Let's say only 500 million are active and real users. Now multiply each of them by 1 (representing $1 US dollar). My friend, that is $500 million dollars. But that's only 1 day, 1 week, even 1 year. So if each of the users are worth 1 dollar a year then you have a business that makes $500 million a year for the next 10 – 20 years. Well, that's only $10 billion. Why do you value at $100 billion? Because I am being super conservative, you knucklehead! The real valuation is 500 million people multiplied by 10, 20, or 100 and that's each year! So seriously, this 1 website is worth $100 billion.
Mark Zuckerberg, you deserve every penny of that $28 billion. It's too bad some people had to be stepped on and stabbed in the back along the way, but what can you do. This is business. Oh – and congrats to the painter who took his payment in shares. At the time he might have charged about $10,000 for his services. But now he is worth $200 million according to the buzz. Read more about Facebook's IPO here: http://www.thestreet.com/story/11406435/1/facebook-ipo-reality-check.html Here they explain more of the financials. Apparently not many companies are worth this much. But then again, not many companies are information companies. Most are products and services with a lot of overhead. Zuckerberg sells air and technology and the flick of the wrist and push of a button. You can't beat that…unless someone turns off your electricity….hmmmm…
Ok – enough with that Facebook internet stuff. Let's talk football. Did you see the game? The halftime show with Madonna, Niki Minaj and M.I.A. who stupidly showed the wrong finger. Really!?!) Chances are you did. With 330 million people in this country and 1/3 of them in front of a TV set or at a friend's house or bar or event where the TV is on, possibly even more than 100 million people see the game. So the NY Giants won. Yippee! I am from New York so I am happy. I am happier for my staff who are HUGE sports and Giants fans though. They got a parade and fun out of it. But now it's back to work. And what do we do at SalemGlobal? We promote our clients so that they can sell more product and get more leads for their services. So basically what I am telling you is that there is no difference between the Super Bowl and SalemGlobal! That's right, kids. We do the same thing the Super Bowl does. Now who is more effective for your ad dollars? I still have to go with Internet. Internet allows you to interact with your customers and COLLECT DATA. (Um – this is the main reason why Facebook is worth $100B).

The other thing about the Internet is that is takes television to another level. So while 100 million people are watching the game, another 50 million see it online. And then through social media – we pass the funny and meaningful moments along to our friends. Like, what did you think about Clint Eastwood/Dirty Harry/Gran Torino telling America to wake up and smell the coffee and get off your asses and fight back? The only thing missing from the "Halftime in America" commercial was the Academy Award winner getting into a Gran Torino and driving off. Once again – Why doesn't anyone call me for my advice? Here is Mr. Good Bad and Ugly for Chrysler: http://www.youtube.com/watch?feature=player_embedded&v=_PE5V4Uzobc (As for the auto industry, was Detroit really saved? Are more American cars made outside of the US and more foreign cars built here? Does it matter as long as Americans can work and put food on the table. I guess we can discuss that one some other time.)
So you will notice that I gave you the link for Youtube. And who owns Youtube? Google. And how much did they buy it for? $500 million. And with each good commercial during the Super Bowl do they make back that $500 million? ABSOLUTELY! As for rating the commercials, check out: http://www.youtube.com/user/adblitz
Let's see. Tax software. Cars, auto, tires. Life Insurance. Beer, Budweiser. Media. Flowers for Valentine's Day. Coke. Pepsi. Finance. Jerry Seinfeld. Mathew Broderick in a Ferris Bueller's day Off (that probably went over 50 million people's heads… but at least reached the other 50 million) Underwear. Technology. Phones. Internet. GoDaddy domain names. Hulu. (They also showed some commercials themselves) Movies – GI Joe with Bruce Willis looks cool. TV shows. M&Ms. Doritos…. So maybe I missed a few but you get the point. Millions of dollars for milliseconds. As I repeat every year, make a meaningful or funny commercial and people will see it on TV AND then share it with their friends online through social media. Did I mention why Youtube, Google and Facebook are worth so much money?
Lastly I need to end on a serious note. While the Super Bowl is all fun and games, I also want to share that the Internet also brings important issues to light through the power of social networking and sharing media. A high-ranking official resigned Tuesday from the Susan G. Komen for the Cure breast-cancer charity after a dispute over whether the group should give funding to Planned Parenthood, according to a letter obtained by The Associated Press. As soon as people found out about Komen not funding PP, the Internet lit up with cancelled donations, letters of anger and resignations. In the end, Komen reneged and now is giving to Planned Parenthood. Seems like the voice of America was heard. Good for you Netizens! I am proud to be part of this community. Now of course the Susan G. Komen Foundation should be calling me for some reputation management
.
Last minute food and groceries delivered in the Dallas, TX region. Coming soon to Chicago: http://www.Artizone.com.
Buy Motivational Posters for your company at http://www.Successories.com
So now that the Super Bowl is over and Clint Eastwood told us all to get back on our feet, what are you going to do? Where will you be NEXT Sunday? Does your company want as much exposure as the advertisers I mentioned above? Perhaps on a smaller budget than $30 million dollars? Does your non-profit need some reputation management? Call Raphi Salem at SalemGlobal Internet Website Marketing and Lead Generation today at 212-222-3292 or email him at info@salemglobal.com. I look forward to working with you, and making your company as big as it can get to maybe someday having its own Super Bowl commercial!
Posted by DD on Feb 1, 2012
Well. I guess there are TWO "big games" going on in the media these days….The first one involves a pigskin and the other involves our politicians…Ok – maybe that didn't come out right, but I tried…
Ok. Let's first talk about football. Apparently, even though I have been working in the advertising industry for over 2 decades, NO ONE told me until yesterday that the word "SUPER BOWL" may NOT be used. Ever. I mean, that is unless you are promoting the NFL. (Um, can I use NFL or National Football League?) It came up during a discussion with one of our partners (http://www.Successories.com) when I mentioned that there is going to be a really big sports event coming up this Sunday and that we need to take advantage of it and exploit it as much as possible. Then one of the guys chimed in and said, "Yeah. Except that that would be ILLEGAL!"
So I did a little bit of Internet research and lo and behold, turns out he was right! Who knew?!? Well, apparently he did. And now I know. And now you know.
So then I decided to use my brain and think back to all of the local bars, restaurants and stores that promote the Super Bowl: buy beer here, buy a car there, and do everything you can by purchasing products through this company and that establishment as it relates to the Super Bowl. But let's be realistic. Though it might be illegal and though it might be infringing upon copyright, your local pub or saloon is going to transgress. You know why? Because the average Joe doesn't know and the small-town local watering hole is really not attracting the attention of corporate America. But as you watch the dozens of commercials on TV this coming Sunday, notice that NO ONE will be mentioning the Super Bowl. The way they get around it is by calling it the "Big Game" or "National Pastime" (no – that's baseball), "sporting event"? How about "game on Sunday involving two teams trying to rip each other's heads off"???
Regardless, the copyright was only the first part of what I wanted to write about today. The other part is the actual advertisements….
So now we enter a new era of advertising. In a world where a person can have a baby in a car, video it on a camera, upload it to the web, and then have millions of people see it in all its glory (http://www.wfaa.com/home/related/Special-delivery-arrives-on-the-highway-137965158.html), OF COURSE the advertising industry is going to realize that ONLINE IS THE WAY TO GO!!!
So a search for "superbowl commercials" yields a PPC (Pay-per-click) ad from Bridgestone tires (www.youtube.com/Bridgestone). SMART! As well as a number of other independent websites. But I must hand it to Bridgestone for realizing that they might not get the organic position, (top spot taken by a site that has been up since 2009 and has over 966 pages! www.superbowl-commercials.org/ – good for you!), but why not pay for the top result?
In Yahoo! Toyota Camry buys the coveted position (www.youtube.com/CamryReinvented).
And what about Bing? Toyota again…
So I guess the other advertisers didn't realize that they could do this as well. Geez Louise. WHY AREN'T THESE GUYS CALLING ME? Here is my phone # folks. PLEASE let me advise you on how to run an Internet marketing campaign. I guarantee you will be very pleased with my services
.
Anyway, you can now get the comedy you have been looking for all year long. It seems like the most popular one up right now is Jerry Seinfeld for Acura. What is interesting to me is that Seinfeld is still a household name. He is so 90′s….Couldn't they get a different celebrity to do the spot?
And apparently, one of the largest corporations in the world is finally waking up to the fact that Internet marketing is more cost efficient than other forms of marketing and advertising…Proctor and Gamble. That's right – read all about it! http://www.businessinsider.com/pg-ceo-to-lay-off-1600-after-discovering-its-free-to-advertise-on-facebook-and-google-2012-1 Too bad 1600 employees are getting the ax. Seems like some people are going to need a re-education or training.
As I mentioned before, the other event going on online is the presidential race. Seems like Romney is beating out Gingrich. But Gingrich claims that he won't quit till its all over. Good luck Newt! You are going to need it. And if you think Romney has a chance against Obama, I think you are right. And I think it will be close.
But, once again per my blog post last week after the State of the Union address by President Barack Obama, Google seems to be right behind this whole election. Never before has there been so much coverage. Bringing the messages to the masses and all that. I love this article by Fast Company (very much in my own style
) What businesses can learn from Obama's social media strategy… http://www.fastcompany.com/blog/rich-brooks/social-media-strategies-small-business/what-businesses-can-learn-barack-obamas-soci
By the way, here is Steve Grove's (head of community partnerships at g+) Google+ page to show you how tight Obama is with the online community: https://plus.google.com/u/0/108770022239813194104/posts
Oh, and have I mention over and over again that Google REALLY wants you to know how they are changing and consolidating their privacy policy into 1 neat little compact polic?. Uh oh. Better get Maaco! Look here: http://www.google.com/policies/. Now read it and tell me it doesn't say that they are officially adopting a 1984 George Orwell no one is safe conspiracy theory, thank you very much now we are all being spied upon, etc. etc. All I can say is don't be logged in all of the time. They already know everything, why leave the front door open too?!?
Did I even mention that I am officially a New York Giants fan (this week?)
Last minute food and groceries delivered in the Dallas, TX region. Coming soon to Chicago: http://www.Artizone.com.
Buy Motivational Posters for your company at http://www.Successories.com.
So what are YOU doing this Sunday? I am actually NOT going to be in front of TV. I usually am in front of my laptop, but I think I will be outside….If you are a professional seeking advice on how to promote yourself or a company small or large, you can also take advantage of our 15 years of Internet marketing and advertising experience. Call Raphi Salem at SalemGlobal Internet Website Marketing and Lead Generation today at 212-222-3292 or email him at info@salemglobal.com. I look forward to working with you, watching the game with you, and snacking with you!
Posted by Romain Malaganne on Nov 29, 2011
Let me start off today with a quote from Dick Jauron (defensive coordinator for the Cleveland Browns of the National Football League) – courtesy of Successories motivational posters: http://bit.ly/u28isL
"I believe (the NFL) is the best sports league in the world and it has the most passionate fans. Every place is a little distinct in their passion and when you lose, they're going to let you know. The bottom line for us is working as hard as you can, working together, and working to create a winner again. We do that and the fans will be passionate in a positive way."
It's funny to be inNew Yorkwith all of our sports teams. Whether they win or lose, it's definitely NOT how they play the game. Because the fact is that if they lose, fans care. And that is passion. So don't worry about selling tickets to your sporting events. Plenty of people will pay for a seat in a football stadium. Just exist!
However, if you are a sensitive nation and a politically correct National Football League, then don't celebrate a touchdown by acting like a JET and then crashing and burning. Some people might get offended or insulted and think you are talking about 9-11 when you are just referring to getting a touchdown. And if you want to make fun of Plaxico Burress shooting himself, that's another story: http://sports.yahoo.com/nfl/news?slug=ap-jets-johnsonsantics
So now let's say that you score a touchdown or are offended by a celebration. Well, the main thing we do in 2011 is tweet about it. http://fox4kc.com/2011/11/28/social-media-experts-talk-twitter/. In this particular instance though, some high school student tweeted that the Governor of Kansas sucks. Well, good for the student for expressing her freedom of speech. And even better for theKansasgovernor for having a staff that monitors social media. Apparently the staff asked for an apology but then rescinded the request and now the Governor is apologizing. I can totally see how this thing got out of hand. Literally a he said/she said situation. So the Governor's staff thought they were doing the right thing by demanding an apology. The better thing would've been to embrace the Twitter remarks and make her even more of a public figure by asking her publicly how he can be a BETTER governor. Even though the situation was blown out of proportion, it proved to be a fantastic news media lesson. When kids are telling you you suck, try to change. After all, kids today, constituents tomorrow.
And along the lines of news media, guess which Internet company is going public with a valuation of $10 billion dollars? http://mashable.com/2011/11/29/facebook-april-ipo-att-t-cyber-monday-youtube/ That's right folks. That's BILLIONS with a "B"! (http://www.youtube.com/watch?v=EJR1H5tf5wE) I am glad Marc Zuckerberg didn't take my advice a few years back when I told him to take the money and run! (http://www.raphisalem.com/microsoft-offers-446b-for-yahoo)
But if you ever lose a camera while on a boat and use social media to find the owner, then you will think that Google+ beats out Facebook.https://plus.google.com/104277202662943073951/posts/MH4ZjS8fi2q. I can't argue that Google+ worked better in THIS case, but overall I am still a fan of Facebook when it comes to social media. Maybe Google+ should be renamed Google Lost and Found? http://shine.yahoo.com/work-money/camera-lost-sea-returned-help-social-networking-215800650.html
I love the fact that Black Friday has turned into Cyber Monday which has turned into Cyber Week, Cyber Month and Cyber all the time! It just goes to show you that retailers with Brick and Mortar MUST have an internet strategy. You can simply make a greater profit from online sales due to the fact that with no overhead and employees dealing with a retail crowd, you can offer discounts and get people to buy without human interaction. Sure, it is a challenge for people who need to look at and feel a product before they make a purchase, but for things you already know you want, there is no substitute. http://www.upi.com/Business_News/2011/11/29/Retailers-extend-Cyber-Monday-throughout-week/UPI-89471322557200/
And if you are one of those millions of Apple and iPod and iPad users and you haven't seen this Siri video: http://www.collegehumor.com/video/6648229/siri-argument or http://www.informationweek.com/news/telecom/unified_communications/232200265
Lastly, bad news of the week, Michael Jackson's doctor might have wanted to get a second opinion. Apparently, he did something wrong or was wrongfully accused (not starring Leslie Nielsen). Conrad Murray faces up to 4 years in jail for what he did or didn't do. Michael Jackson may have been one of the greatest entertainers of his generation and the King of Pop, but he was surely challenged to live in this world! http://www.mtv.com/news/articles/1675011/conrad-murray-sentencing-today.jhtml
So what does it all mean? It means that there is only 25 days left until Christmas. It means you need to get your website back up and running. Or make those edits. Or put those eye-catching graphics to work. Or get your meta data set up. Or call your business the king of cyber deals during the holiday season. SalemGlobal can help you with all of these aspects and more. We will help you get setup and then sell more online with internet marketing advice you can count on. Want to come to one of my networking meetings or just give me a call? Call Raphi Salem at SalemGlobal Internet Website Marketing and Lead Generation today at 212-222-3292 or email him at info@salemglobal.com. Let's come up with cyber deal for your audience!
Posted by Romain Malaganne on Nov 9, 2011
Endurance. Passion. Desire. All 3 of these things and many more can be used to describe the things you need to run a marathon. This past Sunday 11-6-11 was the running of the 41st NYC Marathon. I have run five nyc marathons in the past and I have been proud of my accomplishments. (You can look at my times here: http://web2.nyrrc.org/cgi-bin/start.cgi/mar-programs/archive/archive_search.html) I did not win the marathon btw. Geoffrey Mutai ofKenyawon with a time of 2:05:05. But I did win a free after-party and dinner invitation. Thanks Oren Adler of www.adlercocpa.com/ Of course my proudest moment in my running history was when I crossed the finish line in under 4 hours. For a leisure average runner, that is usually the goal. But the truth is that just finishing is really an accomplishment. But you can break that down even more. Just putting on your running shoes and getting out for 1 mile or 2 or 6 or 10 is an accomplishment.
What I have discovered about long distance running is that endurance is a challenge. But once you achieve it, you feel amazing…
There are many things in our lives and in our businesses that we can be proud of. Just starting up a business is something to be proud of. Most businesses fail within their first year. Then more fail within the next 2 – 5 years. But it takes something special that keeps a business going for so many years.
2012 will be my 15th year in business. I am proud of that accomplishment not only because it pays my bills and puts food on my table, but also because it says something about me and about my products and services. It says that I am a (hopefully you think) decent and honest salesperson and that I have a worthwhile product and service.
Internet marketing and the internet have not always had the best reputation. Of course the darlings of wall street thought that the Internet was revolutionizing the world and in the 90′s the banks were giving away money like it was air and water. But then the evil crash came down in 2001 and people started realizing that just because it says "internet" doesn't mean that it's going to help people socially or physically lead better or more meaningful lives. Nor did it mean that it would help make investors money. Sometimes it was just a good idea that wouldn't help so many people. Maybe it would help one person… but that is not a business model. YOUR business deserves all the help and recognition it can get. So if you are in business, reward yourself with a poster about endurance. Check this out: Are you familiar with the famous Sir Ernest Henry Shackleton? He was the captain of a boat engulfed with ice. The whole crew of dozens of men almost died but they endured the coldest of winters and survived. The story gets even more fascinating when you break it down into their rescue and their 3 man team that navigated high seas, hiked over glaciers and survived the wild without food shelter or clothing suited for the climate or the challenge. Even today people challenge themselves with Shackleton's endurance feats with better clothing to survive the elements as well as power bars and energy drinks. It's almost a joke when you compare doing the things he did over 100 years ago to now. Read the book and see the documentaries. They will amaze you.
http://www.successories.com/products/Motivational-Posters/LIFE-Magazine-Fine-Art/Transportation/12/5179/Ship-Endurance-Trapped-by-Ice-LIFE-Magazine-Fine-Art-Collection
Oh and if you want an "endurance" database of quotes: http://www.successories.com/iquote/keywords/e23fe957ac324113e695 What is your favorite?
Speaking of enduring personalities, Rest in Peace, Boxer champion Joe Frazier and Andy Rooney of CBS Television fame. I will never forget your 60 seconds of wisdom on 60 minutes. I will also never forget the Joe Piscopo Saturday Night Live skits making fun of you: http://www.youtube.com/watch?v=JKvHH07IUH8… Here is Andy answering his mail: http://www.youtube.com/watch?v=RSWlDSyCe2s&feature=related
Lastly, besides running, in other sports news the NY Jets won but the NY Giants pulled off one of their best games in the past 20 years… At least that's what I read somewhere. So while you were all on your asses drinking beer watching the game, I was running through the boroughs of NYC! And lastly lastly, NBA basketball star Kris Humphries is no longer married to Kim Kardashian after 72 days… What is so funny about this situation is that they could've just dated for a lot less money. I read that their wedding cost something like Ten million dollars. Hopefully the ring artist, designer and manufacturer made money. And hopefully the caterer, the catering hall, the wedding planner, the photographer, the video guy, the bartenders and the florist all were found through website marketing and search engine optimization. Amen
Motivation for the NYC marathon or anything else that you do doesn't have to stop at the finish line… Look at http://www.Successories.com and buy something! Want to know more about nyc marathon training, running, Shackleton or internet marketing? Call Raphi Salem at SalemGlobal Internet Website Marketing and Lead Generation today at 212-222-3292 or email him at info@salemglobal.com. I will personally teach you how to train for your next marathon and how to get your business in shape for the search engines!
Posted by Salem Global on Jan 4, 2011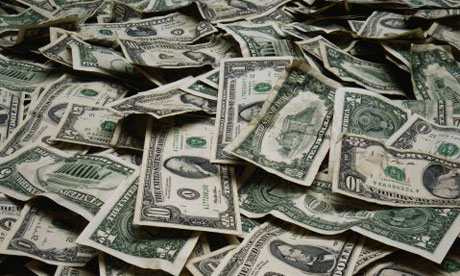 Well there. I said it. SEO is for the birds. It took Google a while to figure it out as well. While everyone in my Internet and Website Marketing industry were beating each other up, telling themselves how great they were, trying to figure out the Google algorithm and clamoring for the top spots in the search engines, Google simply made 1 little itsy bitsy change in the SERP (search engine results page) and leveled the whole playing field. Again. Basically, with Google changes its as if a little kid is sticking his tongue out at you and singing nyah nyah nyha nyah nyah! <insert childish and immature raspberry here>
In the words of the Ojays (funky version: http://www.youtube.com/watch?v=8Ex1_ExOORE&feature=fvw) or the Kinks (rock and roll version: http://www.youtube.com/watch?v=8Ex1_ExOORE&feature=fvw) You've Got To Give The People What They Want!
Meaning, Google, while of course not changing the standard three advertisements at the top of the SERP or the eight on the side, they now have really focused on giving searchers the top google map and local listings. Sometimes one result or three results but sometimes even up to ten!
So what that means to large and small business is what I have been saying all along. You can't simply rely on SEO or placing your keywords strategically in your meta data blah blah blah. You need to have a holistic approach to your internet marketing… all with the goal in mind of increase LEAD GENERATION and CLOSED SALES.
So starting in 2011, I mean, right now, as for my new years resolution, SalemGlobal is upping the bar on its competitors. Now we feature a money back guarantee together with our $500 and $1000 directory sponsorship packages. (See http://ctdermatologist.com/ as an example) This is a separate package from our standard website marketing package that includes content writing for websites, blogs, interactive press releases, social media upkeep, article writing and link building. Sure we do all the same stuff that we used to, but now we are focused more than ever on getting our clients more business… After all, if your marketing company can't deliver increased exposure and sales, you should go with one that can…
As for what's happening in the news for the New Year and the new decade, the saddest stories to strike me are that the Giants will not be going to the Super Bowl (or the playoffs), Mila Kunis and Macaulay Culkin will no longer be dating… I guess he will be HOME ALONE in 2011 LOL!!! But just to end off today on a good note, at least the New York Jets have a shot at the title… Oh – and the Mega Millions is up to $355 million. I am psyched! Its going to be a great year!!!
Ok – so maybe you and I won't be winning the mega million lottery considering getting struck by lightning is more likely (http://www.sky-fire.tv/index.cgi/lightning.html). But with Internet marketing and lead generation you actually have a GREAT chance of improving your business this year. Want to know more about lead generation for your business? Call Raphi Salem at 212-993-5828 or just email info@salemglobal.com and we can have a great brief to the point chat about how you can benefit from our Internet marketing and lead generation strategies.
Posted by Salem Global on Dec 7, 2010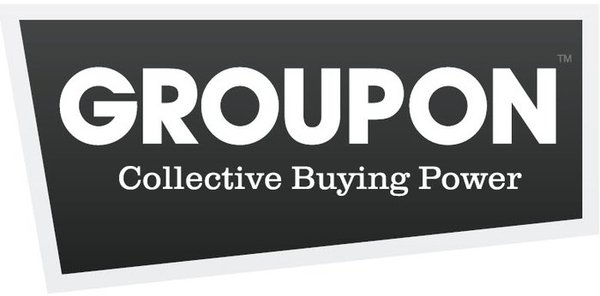 Now that everything is public on Wikileaks, Groupon has rejected Google's offer of $6 Billion because they are making around $800 million dollars a year without them. I wanted to publicly announce that if Google wants to acquire SalemGlobal for $6 billion I will sell. True we are not making the $800 million that Groupon is, but we do clear $800 dollars? Is that enough for ya? Ok. How about $5 Billion? $4? Ok – name your price. I can be bought
I love how fickle sports fans are. Personally I am the biggest hypocrite out there. This past Sunday I was a Giants fan all the way. I had texted my trusted sports enthusiast colleague last week when the Giants played and he asked how I even knew they won? I told him I happened to be at another friend's house when the game was on. Then, this past Sunday, one friend of mine said she was going to the game so that made me root for them as well. Finally, I saw another friend at a birthday party and since she was rooting for Big Blue, so was I. And then to top it all off, I look for the scores of this past weekend's games and lo and behold, Giants have a whole TWO wins in a row while the New York Jets post their worst game of the season against the New England Patriots. It's so funny how on Facebook whenever the Jets win, everyone updates their status with a "GO GREEN!" or "J-E-T-S Jets Jets Jets!" but when they lose, everyone is silent.
Speaking of silent… one particular organization is NOT being silent. That is WikiLeaks. So there are plenty of jokes going around regarding WikiLeaks and let me share a few with them right now…
What time is it when your wiki leaks? Time to get a new menorah! Ha ha ha LOL! and all that.
Ok – here is a non-Hanukkah version…
Conan: This week's big story, of course, is WikiLeaks. The website WikiLeaks released more than 250,000 secret government documents –- some of which refer to computer passwords for world leaders. The most shocking revelation?  Kofi Annan's password is Bieberfan9.
Conan: WikiLeaks says the U.S. sees Afghan President Hamid Karzai as….
…paranoid and weak. Karzai replied, I was really afraid of something like this, but there's nothing I can do.
Leno: WikiLeaks has ALL the classified secrets. They know all the Pentagon's secrets. But still, no one knows Victoria's Secret.
Leno: Doesn't WikiLeaks sound like some kind of drug like Flomax? My doctor had me on Flomax, then decided I really needed to be on WikiLeaks.
And here is the newsworthy version…
Secretary of State Hillary Rodham Clinton joked Saturday night at the Kennedy Center Honors regarding Oprah Winfrey, Paul McCartney and others.
She found it extraordinary to greet so many talented people and said: "I am writing a cable about it, which I'm sure you'll find soon on your closest website."
It snowed in New York City for the first time this winter and its starting to get cold. Obviously Christmas is around the corner and your business is either having a (hopefully) fantastic 4th quarter or you can't wait for the year to end so you can start working and making some money again in 2011. The best thing you can do right now is get into social media. Big campaigns might do something for you on a big scale but the way to go right now is word of mouth marketing…
Gary Rome Hyundai is running a contest for anyone to win four tickets to an Usher concert on December 18, 2010 at the XL Center in Hartford, CT.
http://www.garyromehyundai.com/Gary_Rome_Hyundai_Giveaway.cfm http://www.facebook.com/GaryRomeHyundai
"Like" the Gary Rome Hyundai Facebook page. Leave a comment on the Facebook Wall post titled "Leave a Facebook comment, enter to win 4 Tickets to Usher"
You must be 18 years or older and a resident of the U.S.
Limit 1 entry per person.
The entry period ends at 3:00PM ET on Wednesday, December 15.
At that time, we'll select 1 winner from the eligible commenters to receive 4 Tickets to Usher at the XL Center in Hartford, CT.
Make sure your Facebook privacy settings allow for direct messages to receive notification in the event you win.
Winner must be able to pick up tickets in person at the dealership in Holyoke, MA.
Standard giveaway rules apply for everything else.
Want to know more about holiday marketing, 4th quarter, getting ready for 1st quarter and social media for your business? Do you need a new marketing strategy for 2011? Call Raphi Salem at 212-993-5828, email info@salemglobal.com or check out www.SalemGlobal.com for more information about us, how we work, how much it costs etc. etc.. You will be glad you did!
Posted by Salem Global on Nov 16, 2010
First of all, let me congratulate myself publicly for winning $12.00 (That's TWELVE WHOLE US DOLLARS) in Atlantic City this weekend. I had been in Baltimore and decided to stop off in AC on the way back (it's only an hour and a half out of the way.) So I step into the poker room and got that feeling that every gambling fool gets when they walk into a casino… THIS is MY night!!! And so, I played it cool. Sat down. Got dealt my cards. Threw away the losers. Kept the winners. Doubled up and raised on the sure things. Ordered myself a bottle of water from the hostess. And walked out of there. That's right. Quit while I am ahead. Now let me tell you that parking cost $5.00 at the Tropicana self-park and a cup of mocha coffee costs $3.00 at the rest area so I really only made $4.00 (minus the $1.00 chip tip I gave the hostess.) That $3.00 went straight into my pocket yesireebob!
Oh – and another player who was NOT sitting at my table won $8,944,310.00 and goes by the name of Jonathan Duhamel and hails from Montreal, Canada. He won the 2010 World Series of Poker. Duhamel is only 23 years old. He beat out a field of 7,319 players and got his real feet wet playing online. Someday when I am at the final table I will tell him that I started up my company when he was 10 years old and have not made eight million dollars yet so he is doing quite well for himself. You can read the full story here: http://www.wsop.com/news/2010/Nov/3150/HABS-AND-HAB-NOTS-JONATHAN-DUHAMEL-WINS-2010-WSOP-MAIN-EVENT-CHAMPIONSHIP.html
Poker is not about winning. It's about winning, and losing and winning and losing and all the while, keeping your eye on the prize, your emotions in check and keeping a straight face. Similar to business, there are going to be ups and downs, good economies and bad economies and well, issues and headaches that come and go. In a poker tournament, you win some hands, you lose some hands. The difference is when you do win, you make sure it counts. Meaning, you can win 1 hand worth one million dollars and lose five hundred thousand, but if you lose a dollar for every bad hand but maximize your winnings, you will come out over the top. In poker, you need to be in it to win it. You can "limp in" with a dollar or two, get to see your cards and then the "flop" and then decide whether to make your move. There is a lot of psychology involved as well as math and decision making. It's not like chess where there are smart moves and smarter moves. There are no bluffs in chess. The board is open for all to see.
Speaking of being able to see at a game, were you at the new New York Giants Stadium (in New Jersey of course) this past Sunday night? My associate here at SalemGlobal was. And guess what happened. The lights went out. How much did that stadium cost? http://www.nj.com/giants/ index.ssf/2010/11/lights_go_out_at_new_meadowlan.html You would think that when you spend $1.6 billion on a product, that it works. But apparently, even the most expensive toys need to be tweaked.
And that's why Conan O'Brien has his own show on TBS now (www.TeamCoCo.com) Because he was doing a great job at NBC or ABC or wherever he was, and then he grew a beard and then he gave out some T-shirts (http://teamcoco.com/blog/10000-free-conan-t-shirts) by the way – the same associate at the Giant's game also has a Conan t-shirt. Coincidence? I think not…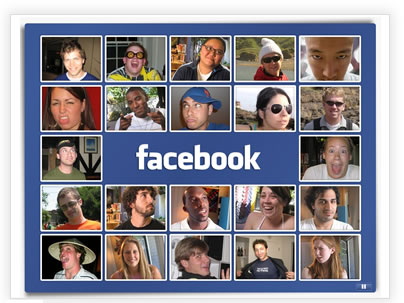 And finally, guess who told me about the new Facebook email. Yes. Same associate. Yes. It's good to have him around http://www.facebook.com/pages/email/114776451868604. Everyone is commenting about the new Facebook email. That's right. No spam. Great filter. Even better than sliced cheese! My favorite comment was that Facebook email is just another email for you to check. But here is the truth. Email for Facebook is a NO-BRAINER!!! Email has always been and always will be the KILLER APP. Everyone has and or needs and email address. And while mostly everyone has one today in 2010, guess what? There are still billions of people that are going to come into this world. And guess what else, 500 million people on Facebook today means 1 billion people in 5 years from now. And guess what else. All of those kids who are in elementary school right now and are getting email addresses can go to Hotmail, Juno, Gmail, Yahoo or whatever. But why not go to Facebook. It seems the obvious choice. Good for you Facebook. May you make the same amount of billions that Yahoo, Microsoft and Google are making. I am one proud user.
So what can your business learn this week?
ANYONE can win the world series of poker. And any business can win business. Companies and competition come and go. Salemglobal has won accounts and lost accounts. But we ante up and try to win every day. You have got to be in it to win it.
It's never too late to start.
You are never too old.
You are never too young.
Winning $12 is better than losing ANYTHING
My SG associate is a really fortunate guy for having a Conan shirt.
Thanksgiving is next week already.
That means Christmas and the holiday season is a month and a few days away so if you want to sell your products for the season, you better get a move on
Did someone say 33 Days till Christmas? Did someone say poker? Did someone say Facebook and social media and email are the killer app? That's right folks. I said it. We are deep into 4th Quarter and your business can gain a little ground if you do some things right, right now. In addition to SEO search engine optimization, my company helps other firms use social media, LinkedIn, Facebook, Google and all online strategies. Are you sending out newsletters yet? Need help with Internet promotion for your business? We have been helping doctors, companies and businesses strategize online since 1997. Call Raphi Salem at 212-993-5828, email info@salemglobal.com or check out www.SalemGlobal.com for more information about us. Next week, Sir Richard Branson and Lance Armstrong… Stay tuned
Posted by Salem Global on Oct 12, 2010
So Tiger Woods is playing golf when all of a sudden some Indian guy with a Turban and a huge fat cigar appears out of nowhere. Sounds like a joke right? But it wasn't. Here is the original picture: http://www.dailymail.co.uk/sport/golf/article-1319238/Cigar-guy-revealed-We-man-stood-Tiger-Woods-internet-sensation.html
And here are some of the hundreds of doctored photos: http://www.msnbc.msn.com/id/39522903/ns/technology_and_science-tech_and_gadgets
"Cigar Guy" turns out to be a 30-year old investment analyst from London named Rupesh Singaida. He actually isn't wearing a turban at all. It's a hair piece that he is wearing to show support for another golfer named Miguel Angel Jiminez, one of the star European players who just happens to be famous for his long hair and cigar smoking.
In other sports news, Philadelphia Phillies Roy Halladay made history with his No-Hitter, the 2nd in playoff history and his second of the season. http://www.philliesnation.com/archives/2010/10/roy-halladay-throw-no-hitter and the New York Yankees have done it again by sweeping the Minnesota Twins and advancing to the next round in the American League Championship Series (ALCS)
http://newyork.yankees.mlb.com/news/article.jsp?ymd=20101009&content_id=15546632&vkey=recap&fext=.jsp&c_id=nyy
In Football, the NY Giants are on a 2 game winning streak while the J-E-T-S JETS JETS JETS won on Monday night.
So what I have learned this week is that sometimes the out of the ordinary truly gets the most promotion. Before that photographer captured Tiger Woods golf ball in mid-air, Cigar Guy was just another Indian living in London. But now the Cigar Guy is known all over the world. Oh and more famous but less promoted is Miguel Angel Jiminez which should give him a boost of confidence. The Yankees are as close to a sure thing as any other team. They have the budget, the players, the plays and the strategies. (And maybe the correct amount of steroids?) The Giants and Jets aren't a sure thing but their fans keep them going.
What about your business? Do you have the budget to buy as many domain names as possible? Do you have many "fans" or happy and satisfied customers who are rooting for you? Those clients' customers and patients who are very happy with your practices and services should be jockeying for you. They should be writing testimonials for your website, your LinkedIn and on Google and Yahoo local.
Need help with Internet promotion for your business? We have been helping companies and businesses strategize online since 1997. Call Raphi Salem at 212-993-5828, email info@salemglobal.com or check out www.SalemGlobal.com for more information about how to get your own "Cigar Guy" to make YOU famous.
Posted by Salem Global on Sep 14, 2010
New Jersey has a new stadium for New York fans (I don't understand why New York can't get its own stadium and we have to go to all the way to New Jersey for football games). Though the Giants won 31-18 and Jets lost 10-9, one SalemGlobal staffer was at the first Giants game and said the best part was the four huge new video screens which was great for the Giants but for the Jets only showed their shortcomings in stunning, gigantic HD video.
After all of last season's talk about team improvement, player trades, free agent signings and even with a new stadium, the Giants were able to pull out a win off but it seems like the Jets were not (after trash talking all season on HBO's Hard Knocks they couldn't even manage a measly touchdown). One thing the Jets did do is use the new stadium and its luxurious locker room to sexually harass a very attractive former supermodel reporter for Mexican television. (http://sports.yahoo.com/nfl/blog/shutdown_corner/post/Jets-looking-to-address-alleged-harassment-of-fe?urn=nfl-269361) Inés Sainz dropped the charges but regardless the Jets still lost, both the on field and in the locker room.
Now if you are the Tennessee Titans, they don't sexually harass anyone, regardless of whether they win or lose they swallow their women whole (http://sports.yahoo.com/nfl/blog/shutdown_corner/post/Video-Tennessee-Titan-s-mascot-eats-cheerlead?urn=nfl-269355).
So many companies and businesses try to bite off more than they can chew (just like the Titans) and as every parent will tell you, you need to chew your food and not swallow it whole, otherwise you might hurt yourself. Meaning internet marketing is a slow and steady process. As we are at the beginning of a new academic and financial year we like to get back to basics. At SalemGlobal the basics are keyword research and intelligent domain name purchasing. Keyword research is the activity of finding out what your customers are literally searching for in the search engines. SalemGlobal uses many tools to find out this information and we would love the opportunity to share this with you. One such tool is the Google Keyword Tool (https://adwords.google.com/select/KeywordToolExternal). Also, if you are looking for cheap domain names check out www.1and1.com.
If you would like to know more about keyword research and how it's related to domain name purchasing give us a call at 212-993-5829, send me an email at raphis@salemglobal.com or check out www.SalemGlobal.com for more information.
Posted by Aryeh.Landowne on Aug 17, 2010
Well it's August and for a lot of the country that means Football season is right around the corner. This was on full display last night as the New York Giants and the NY Jets opened up their brand new, $1.6 billion stadium in the Meadowlands by playing against each other for naming rights for the new stadium. Not actually though, that will probably cost a lot more just ask the "dating" site AshleyMadison.com (AshleyMadison.com gives Giants and Jets $25 million offer to put name on New Meadowlands Stadium). Anyways, the first (preseason) game has been played and won by the Giants even though quarterback Eli Manning was knocked out of the game when he collided with another player and cut his head open. There was a lot of blood on the field but he'll be fine. But the point is the Giants recovered and won without their starting quarterback.
The lesson we can learn from this is that in order for your business to succeed you need to be "deep at every position". In football you can't just have one great player at each position, you need to have great back ups too. That way when a starter goes down, you can plug in the next guy on the depth chart and hopefully there isn't a huge drop off in production. The same applies to your website marketing strategy. You need to utilize a variety of techniques when marketing your website. That way when one of them isn't doing so well, you can fall back on all the others.
For example, Gerrus Maintenance (www.Gerrus.com) is a NJ based cleaning company that does office cleaning, residential cleaning and mold remediation. For all the hours put in to linking they were not registering many incoming links on Google. But they have also been focusing on many other SEO practices like building pages, social media profiles and blogging. All this has added up to being in the top spot for many of their industry's keywords and a lot of traffic to their site.
Now, that doesn't mean that you shouldn't focus on getting links to your site, you should. But it's not the be all and end all. Gerrus Maintenance puts hours into linking but they are smart enough to know that you have to more than just one type of internet marketing. Divide your time evenly, spend some time doing linking, spend some time creating or updating social media profiles (Facebook, LinkedIn, Twitter, etc), spend some time making videos, spend some time writing content for your site and your blog. It all adds up and there is always something you can/should be doing. If you need some ideas check out the 21 Things You Should Be Doing Online (http://websitestrategymarketing.com/its-2010-wake-up-and-smell-the-internet-21-things-you-should-be-doing-online)
Last week we talked about the viral video of a ball girl making an incredible catch in the outfield at a minor league baseball game. (http://www.youtube.com/watch?v=c1liNz3QsAc) After last week's post we did some research and discovered that it was, unfortunately, not real. According to Snopes.com (http://www.snopes.com/photos/advertisements/ballgirl.asp) the whole thing was staged by Gatorade to use in a commercial. Oh well. Still a cool video but now it's even more relevant to Internet Marketing because now I can talk about how smart Gatorade is for posting this commercial on the Internet to further promote their brand.
If you want to know more about creating your internet marketing depth chart, producing viral (real or fake) videos or any of the 21 Things send us an email at raphis@salemglobal.com, call our office at 212-993-5828 or check out www.SalemGlobal.com for more information.