Posted by Salem Global on Dec 7, 2010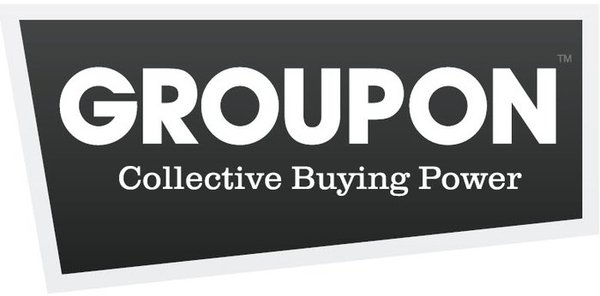 Now that everything is public on Wikileaks, Groupon has rejected Google's offer of $6 Billion because they are making around $800 million dollars a year without them. I wanted to publicly announce that if Google wants to acquire SalemGlobal for $6 billion I will sell. True we are not making the $800 million that Groupon is, but we do clear $800 dollars? Is that enough for ya? Ok. How about $5 Billion? $4? Ok – name your price. I can be bought
I love how fickle sports fans are. Personally I am the biggest hypocrite out there. This past Sunday I was a Giants fan all the way. I had texted my trusted sports enthusiast colleague last week when the Giants played and he asked how I even knew they won? I told him I happened to be at another friend's house when the game was on. Then, this past Sunday, one friend of mine said she was going to the game so that made me root for them as well. Finally, I saw another friend at a birthday party and since she was rooting for Big Blue, so was I. And then to top it all off, I look for the scores of this past weekend's games and lo and behold, Giants have a whole TWO wins in a row while the New York Jets post their worst game of the season against the New England Patriots. It's so funny how on Facebook whenever the Jets win, everyone updates their status with a "GO GREEN!" or "J-E-T-S Jets Jets Jets!" but when they lose, everyone is silent.
Speaking of silent… one particular organization is NOT being silent. That is WikiLeaks. So there are plenty of jokes going around regarding WikiLeaks and let me share a few with them right now…
What time is it when your wiki leaks? Time to get a new menorah! Ha ha ha LOL! and all that.
Ok – here is a non-Hanukkah version…
Conan: This week's big story, of course, is WikiLeaks. The website WikiLeaks released more than 250,000 secret government documents –- some of which refer to computer passwords for world leaders. The most shocking revelation?  Kofi Annan's password is Bieberfan9.
Conan: WikiLeaks says the U.S. sees Afghan President Hamid Karzai as….
…paranoid and weak. Karzai replied, I was really afraid of something like this, but there's nothing I can do.
Leno: WikiLeaks has ALL the classified secrets. They know all the Pentagon's secrets. But still, no one knows Victoria's Secret.
Leno: Doesn't WikiLeaks sound like some kind of drug like Flomax? My doctor had me on Flomax, then decided I really needed to be on WikiLeaks.
And here is the newsworthy version…
Secretary of State Hillary Rodham Clinton joked Saturday night at the Kennedy Center Honors regarding Oprah Winfrey, Paul McCartney and others.
She found it extraordinary to greet so many talented people and said: "I am writing a cable about it, which I'm sure you'll find soon on your closest website."
It snowed in New York City for the first time this winter and its starting to get cold. Obviously Christmas is around the corner and your business is either having a (hopefully) fantastic 4th quarter or you can't wait for the year to end so you can start working and making some money again in 2011. The best thing you can do right now is get into social media. Big campaigns might do something for you on a big scale but the way to go right now is word of mouth marketing…
Gary Rome Hyundai is running a contest for anyone to win four tickets to an Usher concert on December 18, 2010 at the XL Center in Hartford, CT.
http://www.garyromehyundai.com/Gary_Rome_Hyundai_Giveaway.cfm http://www.facebook.com/GaryRomeHyundai
"Like" the Gary Rome Hyundai Facebook page. Leave a comment on the Facebook Wall post titled "Leave a Facebook comment, enter to win 4 Tickets to Usher"
You must be 18 years or older and a resident of the U.S.
Limit 1 entry per person.
The entry period ends at 3:00PM ET on Wednesday, December 15.
At that time, we'll select 1 winner from the eligible commenters to receive 4 Tickets to Usher at the XL Center in Hartford, CT.
Make sure your Facebook privacy settings allow for direct messages to receive notification in the event you win.
Winner must be able to pick up tickets in person at the dealership in Holyoke, MA.
Standard giveaway rules apply for everything else.
Want to know more about holiday marketing, 4th quarter, getting ready for 1st quarter and social media for your business? Do you need a new marketing strategy for 2011? Call Raphi Salem at 212-993-5828, email info@salemglobal.com or check out www.SalemGlobal.com for more information about us, how we work, how much it costs etc. etc.. You will be glad you did!
Posted by Salem Global on Nov 23, 2010
Just kidding about the PETA comment. I have been a vegetarian for the past 20 years so the closest you will find to Turkey in my office is actually toFURKEY…
So what does the man of the house do when his team is on a bye? (A bye is when a sports team, specifically your hometown NFL football team is on break and does not play anyone else that weekend) Well obviously he turns to the Internet instead of the TV. According to one website (we will not be sharing the links here on this blog but you can always Google the story yourself), it turns out that porn traffic increases each weekend that there are no sports being played. How is that relevant to your business during 4th quarter?
Well, there are 33 Days till Christmas. 38 Days to the New Year. Thanksgiving. Black Friday. Cyber Monday. And guess what? Hanukkah starts next week as well. If you are in the business to consumer (B2C) world, you better think of some strategies quickly, otherwise you will be out-marketed. If you are in the business to business world (B2B) then you should be planting your seeds today. It amazes me that people who have been in business for years don't recognize 4th quarter for what it really is… a wake up call. Either to be selling product to the public now, or setting your company up for the next year. But I guess that is the difference between organizations that recognize good marketing vs. others who just pray for good luck.
Speaking of luck and betting, though I won $14.00 in Atlantic City last week, I then lost $16.00 in another game but then recovered with a win of $95.00 in my last game. So overall, many hours of fun, as well as profitable. Unfortunately, billionaire Sir Richard Branson lost his bet to Tony Fernandes, the owner of Air Asia. They had wagered services in the form of cross dressing and acting as Flight Attendant over whose Formula One racing team would do better this season. So if you fancy Sir Richard serving you tea in high heels, seats are being auctioned off for charity as I write this.
Latest book of the week is Lance Armstrong's "It's Not About the Bike: My Journey Back to Life." It's one of the most amazing true life stories that will inspire you to take a look at your life, what you have, what you would do if you had cancer, on your deathbed and then rally back to win one of the greatest tests of human strength and endurance that exists. He talks about his parent's divorce, his father, mother, relationships, being a cocky young kid, cycling when no one in America took it seriously, getting cancer, winning it all, losing it all, winning it back, marriage and fatherhood. Of course this book was written in 2001 when good old Lance was still married before his own divorce and relationships with Hollywood celebs, movie stars, musicians and more.
But my point in bringing this up this week is that I know a lot of businesses have been struggling over the past few years. This has been one of the worst recessions ever. Whether you blame it on the government or the people or Bernie Madoff, fact is that fewer people are spending on frivolous items and sticking to the essentials. So in B2C, essentials are related to food shelter and clothing. During the rest of the year, people wait to spend their hard earned dollars on TV's, cars and Jewelry. But now that its holiday time, people are opening their wallets and getting on line and online to see what kind of bargains they can grab. If you are a retailer you better have sales galore and the cheapest price in town. You better have coupons and ways for your customers to save a penny. Everyone will be doing research online and on line. They better be able to find you on the Internet, eBay and Amazon and then walk into your store and get it for the same price or cheaper.
As for the B2B sector, now is the time to send out the message that when they are looking for that new service contract, your price will not be beat. Whether you are in commercial or office cleaning services, medical billing or website marketing, let your customers know that lead generation is your priority. Let them know that January 1st will be the dawning of the Age of Aquarius and that 2011 will be the best recovery year ever! Just like Lance Armstrong's comeback, so too will the economy come back and your business as well. But you can't stay down. You need to get back on the bike and work harder than anyone else.
Cancer transformed Lance Armstrong's body and mind. He lost 20lbs. off his frame which helped him to become a lighter mass on the bike riding up the hills. And this terrible economy has also transformed many businesses. Many new business models have come out of it. People cut costs, people and have become much leaner business machines. Now we need to work on strength and endurance. You still need a good business plan and execution strategy.
Today's Internet marketing machine is not your 1997 website that was built by your nephew. There are now sophisticated tools out there, beautiful search engine friendly optimized templates to help your business on the web. And now there is this thing we call "social media" with Twitter, Facebook and LinkedIn, that didn't exist 10 years ago. Need help getting it all done before the holidays or a strategy for 2011? Call Raphi Salem at 212-993-5828, email info@salemglobal.com or check out www.SalelGlobal.com for more information about us. Be thankful this week that you are still in business. The sun'll come out TOMORROW!!! (Annie was a huge Thanksgiving and Internet Marketing fan)
Posted by Salem Global on Nov 16, 2010
First of all, let me congratulate myself publicly for winning $12.00 (That's TWELVE WHOLE US DOLLARS) in Atlantic City this weekend. I had been in Baltimore and decided to stop off in AC on the way back (it's only an hour and a half out of the way.) So I step into the poker room and got that feeling that every gambling fool gets when they walk into a casino… THIS is MY night!!! And so, I played it cool. Sat down. Got dealt my cards. Threw away the losers. Kept the winners. Doubled up and raised on the sure things. Ordered myself a bottle of water from the hostess. And walked out of there. That's right. Quit while I am ahead. Now let me tell you that parking cost $5.00 at the Tropicana self-park and a cup of mocha coffee costs $3.00 at the rest area so I really only made $4.00 (minus the $1.00 chip tip I gave the hostess.) That $3.00 went straight into my pocket yesireebob!
Oh – and another player who was NOT sitting at my table won $8,944,310.00 and goes by the name of Jonathan Duhamel and hails from Montreal, Canada. He won the 2010 World Series of Poker. Duhamel is only 23 years old. He beat out a field of 7,319 players and got his real feet wet playing online. Someday when I am at the final table I will tell him that I started up my company when he was 10 years old and have not made eight million dollars yet so he is doing quite well for himself. You can read the full story here: http://www.wsop.com/news/2010/Nov/3150/HABS-AND-HAB-NOTS-JONATHAN-DUHAMEL-WINS-2010-WSOP-MAIN-EVENT-CHAMPIONSHIP.html
Poker is not about winning. It's about winning, and losing and winning and losing and all the while, keeping your eye on the prize, your emotions in check and keeping a straight face. Similar to business, there are going to be ups and downs, good economies and bad economies and well, issues and headaches that come and go. In a poker tournament, you win some hands, you lose some hands. The difference is when you do win, you make sure it counts. Meaning, you can win 1 hand worth one million dollars and lose five hundred thousand, but if you lose a dollar for every bad hand but maximize your winnings, you will come out over the top. In poker, you need to be in it to win it. You can "limp in" with a dollar or two, get to see your cards and then the "flop" and then decide whether to make your move. There is a lot of psychology involved as well as math and decision making. It's not like chess where there are smart moves and smarter moves. There are no bluffs in chess. The board is open for all to see.
Speaking of being able to see at a game, were you at the new New York Giants Stadium (in New Jersey of course) this past Sunday night? My associate here at SalemGlobal was. And guess what happened. The lights went out. How much did that stadium cost? http://www.nj.com/giants/ index.ssf/2010/11/lights_go_out_at_new_meadowlan.html You would think that when you spend $1.6 billion on a product, that it works. But apparently, even the most expensive toys need to be tweaked.
And that's why Conan O'Brien has his own show on TBS now (www.TeamCoCo.com) Because he was doing a great job at NBC or ABC or wherever he was, and then he grew a beard and then he gave out some T-shirts (http://teamcoco.com/blog/10000-free-conan-t-shirts) by the way – the same associate at the Giant's game also has a Conan t-shirt. Coincidence? I think not…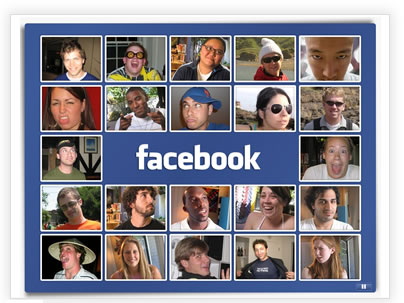 And finally, guess who told me about the new Facebook email. Yes. Same associate. Yes. It's good to have him around http://www.facebook.com/pages/email/114776451868604. Everyone is commenting about the new Facebook email. That's right. No spam. Great filter. Even better than sliced cheese! My favorite comment was that Facebook email is just another email for you to check. But here is the truth. Email for Facebook is a NO-BRAINER!!! Email has always been and always will be the KILLER APP. Everyone has and or needs and email address. And while mostly everyone has one today in 2010, guess what? There are still billions of people that are going to come into this world. And guess what else, 500 million people on Facebook today means 1 billion people in 5 years from now. And guess what else. All of those kids who are in elementary school right now and are getting email addresses can go to Hotmail, Juno, Gmail, Yahoo or whatever. But why not go to Facebook. It seems the obvious choice. Good for you Facebook. May you make the same amount of billions that Yahoo, Microsoft and Google are making. I am one proud user.
So what can your business learn this week?
ANYONE can win the world series of poker. And any business can win business. Companies and competition come and go. Salemglobal has won accounts and lost accounts. But we ante up and try to win every day. You have got to be in it to win it.
It's never too late to start.
You are never too old.
You are never too young.
Winning $12 is better than losing ANYTHING
My SG associate is a really fortunate guy for having a Conan shirt.
Thanksgiving is next week already.
That means Christmas and the holiday season is a month and a few days away so if you want to sell your products for the season, you better get a move on
Did someone say 33 Days till Christmas? Did someone say poker? Did someone say Facebook and social media and email are the killer app? That's right folks. I said it. We are deep into 4th Quarter and your business can gain a little ground if you do some things right, right now. In addition to SEO search engine optimization, my company helps other firms use social media, LinkedIn, Facebook, Google and all online strategies. Are you sending out newsletters yet? Need help with Internet promotion for your business? We have been helping doctors, companies and businesses strategize online since 1997. Call Raphi Salem at 212-993-5828, email info@salemglobal.com or check out www.SalemGlobal.com for more information about us. Next week, Sir Richard Branson and Lance Armstrong… Stay tuned
Posted by Salem Global on Nov 9, 2010
One of my first clients in the Internet Marketing and auto industry (www.GaryRomeHyundai.com) called me up last week and we had a nice chat about Social Media and how we can use it to drive more potential customers to his dealerships (He also has a Kia dealership www.GaryRomeKia.com) Gary had implemented all of the Old School Internet marketing strategies that we had offered. Multiple domain names capturing potential searchers online for various cars, vehicles, new and used, services, parts and accessories. (www.HyundaiAccessryStore.com) As a matter of fact, the Hyundai Accessory store became #1 on the web and their business grew even in this terrible economy. But now, four years later, we needed something else to drive people in. (Get it… "DRIVE" LOL!)
Our social media strategy is not "older" or "more experienced" than anyone else's. I laugh when companies claim that their social media strategy is better than anyone else's. The very thought that someone is more experienced in something that is brand new is hilarious. Yes you can say that some people recognized "word of mouth marketing" before others. But the fact is that Facebook and Twitter are brand new. Even when they had just gotten started and grew in numbers and everyone was talking about them, no one really knew how to make money off of them. It's the decade old question of how to make money on the Internet. Regardless, as one of my sales gurus (Jeffrey Gitomer) says, everyone likes to buy from their friends. And it's true. Who are you going to trust and then call when you need or want something? Obviously, its friends and family. And if those are the people you are interacting with on a daily, weekly, monthly and annual basis, then that is where you are going to go for advice and guidance.
Social media marketing is really the same as "Community Marketing." What I can say is that I have been using COMMUNITY marketing and word of mouth since Day 1 of opening my own business. That's how I got started and that's how I grew. Networking and online social sites such as Facebook, MySpace and LinkedIn only came around later. These became the tools that we in the industry now rely on to get potential customers and develop relationships out of our first degree.
So step 1 – Recognize what social media means
2 – Identify which social media outlets you are going to use to promote your business and/or organization
3 – Get the word out
Though social media in the sense of the word is relatively young, I still default to the experience of someone or a company that has the background to make social media work. Though Marc Zuckerberg of Facebook fame is only 27 now? He still employs plenty of old school marketing, media, sales and experienced people to guide him through the billions he is making (or is presently worth).
Last things for this week:
a) Watch out for the latest scam regarding Google 411. I got a call from an automated machine asking me to press 1 to update my Google 411 listing. Do not trust this. Google is not calling you. YOU call Google (or at least try).
b) Speaking of Google, check out this article: http://searchengineland.com/nicaragua-raids-costa-rica-blames-google-maps-54885, Nicaragua Raids Costa Rica, Blames Google Maps… Ooops!…
c) MN Mom charged $1.5million dollar fine for downloading songs; http://new.music.yahoo.com/blogs/amplifier/148/minnesota-mom-hit-with-15-million-fine-for-downloading-24-songs/ Talk about being made an example of… She is fighting it though. Good for her and good for the industry.
d) Congratulations to all NYC Marathon Finishers. (I am jealous. I have only run 5 but want more… Maybe next year…)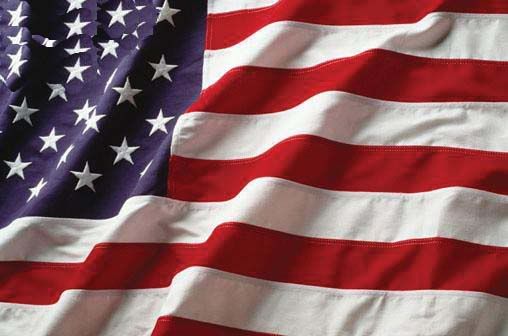 e) Finally. Thank you to all of the Veterans out there. You know who you are and your families do too. My father was a Korean War veteran and proudly served (after he got drafted that is.) My grandfather was in WWI. Thank a veteran this week. Happy Veterans Day. Pray for them, their families and hope that the USA treats them right.
Did you say 40 Days till Christmas? That's right folks. I said it. We are deep into 4th Quarter is and you should be preparing for 1st Quarter of next year. Yes. 2011. I know you can't believe it but believe it. The weather is getting colder. What about your business? In addition to SEO search engine optimization, are you also using social media? LinkedIn? Facebook? Are you sending out newsletters? Need help with Internet promotion for your business? We have been helping companies and businesses strategize online since 1997. Call Raphi Salem at 212-993-5828, email info@salemglobal.com or check out www.SalemGlobal.com for more information about us.
Posted by Salem Global on Nov 3, 2010
Did you say 47 Days till Christmas? That's right folks. I said it. That's less than two months. And that means that 4th Quarter is upon us and you should be preparing for 1st Quarter of next year. Yes. 2011. I know you can't believe it, but believe it. The weather is getting colder. You just finished Halloween Trick or Treating with your kids. Election Day was yesterday and that all means that we are in the middle of 4th quarter.
As my conversations with my clients gets to be very serious about how this past year went vs. how it's going to be next year, from my biased perspective, you need to pour more of your budget into advertising and marketing now in order to be on top when the economy turns around January 1, 2011. Thanksgiving is coming up. Black Friday is coming up and people have been hoarding their money so they can afford those great holiday presents for their kids. But that's not all they will be spending on.
People are going to be buying more cars in 2011, going in for that elective surgery and buying the real estate and vacation packages they were holding off on. 2011 is going to be a boom year. It's very simple. 2007 was a great year. 2008 and 2009 were busts. The economy was faltering and people lost their shirts. Madoff and all of the other Ponzi schemes came to light and people got really hurt.
But think about it. 2010 wasn't really that bad. People lost their jobs but not as much as in 08 and 09. 2010 was not a recovery year. It was more of a stopping the hemorrhage year. So by that observation, 2011 is going to be a comeback year.
Thanksgiving marks the deciding factor in people's spending habits. Will they spend money in the retail sector? Will they go another year without a new car, home or vacation? Not necessarily. Of course this is all in the B2C market. Now let's talk about B2B.
Business to business has really suffered over the past three years but I know it's coming back. I can feel it in my own business. The calls and inquiries have started to come in. And though most companies are still gun shy, I have received word that many of my contacts would like to start up something "in the new year." People have been budgeting and now is the time to let go. There are so many new strategies for Internet marketing now. Of course you need a search engine optimization (SEO) strategy, but now that Google has changed their results page, you also need to incorporate a local and maps strategy, a social media strategy and an email newsletter strategy. Of course, Google, Bing and Yahoo would also like to take this time to let you know that you are going to need to start spending money with them. They really want your "sponsored ad" dollars. And why not? They deserve it. They built the search engines. And you use them every day of your life. So why shouldn't they get paid?
So the only reason why they shouldn't get paid is because there is still click fraud going on. Google needs to curb this evil. They are raking in billions and a hefty percentage of that is all fraudulent. Until they fix the problem, we won't be encouraging PPC campaigns. We will continue to educate and test but there has to be real ROI.
What about your business? In addition to SEO search engine optimization, are you also testing for PPC pay per click? Are you blogging? Using social media? LinkedIn? Facebook? Are you sending out newsletters? Need help with Internet promotion for your business? We have been helping companies and businesses strategize online since 1997. Call Raphi Salem at 212-993-5828, email info@salemglobal.com or check out www.SalemGlobal.com for more information about how to win the election, get the treats instead of tricks and obviously finish 2010 positively.
Posted by Salem Global on Oct 26, 2010
Talk about covering your bases! Texas Rangers Bengie Molina doesn't really care if the Texas Rangers or the SF Giants win the MLB World Series because he will be a winner either way. During the regular season Molina played 61 games for San Francisco before being traded to Texas, where he played 57 games for the Rangers. http://sports.yahoo.com/mlb/news?slug=sh-molina102410.
Of course, most people are observers of baseball. How many of us really play the game. Just like soccer, football, basketball or any other major league team sport, there are many more people in the bleachers than there are on the field. But now Spain has figured out how to get EVERYONE involved in a national sport. Forget about the power nap, take a whole Siesta. Spain held its first ever nap-a-thon and an unemployed security guard named Pedro Soria Lopez won the championship and managed to bag the top prize of 1000 Euros as well: http://www.thaindian.com/newsportal/world/first-ever-spanish-national-siesta-championship-held-in-spain_100449716.html.
In tragic news this past week though, I am sad to announce that most websites will be losing some of their "link-juice" due to an error in their technology or algorithm or who knows why? Some people and company websites will benefit and some will lose. If your ranking in the search engine drops, don't panic. Keep doing what you are doing and hope that the algorithm gets corrected sooner rather than later. And if you show up higher in Google, tell all of your potential clients and buyers that Yahoo and Bing are broken… Massive Link Drops in Yahoo Site Explorer: Yahoo Working With Microsoft To Fix.
And in the most tragic bizarre news of the week, 19 people died due to some idiot bringing a live crocodile on a flight in Africa. The croc got loose, wreaked havoc, caused the plane to get off balance causing the pilot to lose control and the plane went down. There was one survivor who was able to tell all. Sort of reminds me of Bruce Willis vs. Samuel L. Jackson in "Unbreakable." http://www.news.com.au/travel/news/crocodile-on-a-plane-kills-19/story-e6frfq80-1225942045322.
This story is very similar to the above… Mega Shark Takes Down a Plane: http://www.youtube.com/watch?v=I16_8l0yS-g.
and
http://www.youtube.com/watch?v=XcxKIJTb3Hg – Monty Python and The Holy Grail and The Killer Rabbit
…where the ONLY solution to such tragic horror is the Holy Hand Grenade: http://www.youtube.com/watch?v=xOrgLj9lOwk
"…And Saint Attila raised the hand grenade up on high, saying, "O Lord, bless this Thy hand grenade that with it Thou mayest blow Thine enemies to tiny bits, in Thy mercy." And the Lord did grin and the people did feast upon the lambs and sloths and carp and anchovies and orangutans and breakfast cereals, and fruit bats and large chu… [At this point, the friar is urged by Brother Maynard to "skip a bit, brother"]… And the Lord spoke, saying, "First shalt thou take out the Holy Pin, then shalt thou count to three, no more, no less. Three shall be the number thou shalt count, and the number of the counting shall be three. Four shalt thou not count, neither count thou two, excepting that thou then proceed to three. Five is right out. Once the number three, being the third number, be reached, then lobbest thou thy Holy Hand Grenade of Antioch towards thy foe, who being naughty in My sight, shall snuff it." Amen."
What about your business? Are all of your bases covered? In addition to SEO search engine optimization, are you also budgeting for PPC pay per click? Are you blogging? Using social media? LinkedIn? Facebook? Are you sending out newsletters? Avoid disaster by having a holistic approach to Internet Marketing. Need help with Internet promotion for your business? We have been helping companies and businesses strategize online since 1997. Call Raphi Salem at 212-993-5828, email info@salemglobal.com, or check out www.SalemGlobal.com for more information about how to win either way and avoid tragic disasters.
Posted by Salem Global on Oct 19, 2010
Well. You all heard about the historic Chilean Miners rescue from underground. Here was the conversation going on in my office the day the news was announced:
Employee #1 says – It was probably less than 69 days because everyone thought they were dead
Employee #2 says – I don't understand why it took 69 days
Employee #3 says – Have you ever dug a tunnel? Not only do you have to dig, you also have to displace tons and tons of earth. Where are you going to put it?
#2 then says – But it shouldn't have taken 69 days.
#1 and #3 – What is wrong with you? It takes a long time to drill and get them out
#2 – But they drilled a hole big enough to get air and water and food down there. It shouldn't have taken so long. Also – didn't you see that Bruce Willis movie where the 5 drillers learn how to become astronauts and then drill a hole in a meteor and save planet earth? They did that all in like 2 weeks (in movie time it was less than 3 hours). Why the hell did it take 69 days? It doesn't make sense!
#1 and 3. First of all, Bruce Willis dies in that movie. No one died in the Chilean mine. Also – when they drilled, they dropped a nuclear bomb into the center. Very different from pulling people out of the ground.
#2 – And what about Will Smith. Didn't he save the earth in Independence Day as well as 2012?
Ok – but here is the real Internet marketing news. Did you hear that each rescued miner got a free pair of $180 (retail) Oakley Sunglasses. Now who is the smart marketer? http://buzz.yahoo.com/buzzlog/94069?fp=1
But of course, regardless of how long they were down there, they could still have eaten a McDonalds Happy Meal and it would have lasted them:
"Although, I would be frightened at seeing this if I was a meat eater. Why hasn't even the bun become speckled with mould? It is odd."
Read more: http://www.dailymail.co.uk/news/article-1319562/McDonalds-Happy-Meal-bought-Sally-Davies-shows-sign-mould-6-months.html#ixzz12mm1u89l
Interestingly enough, lately I have been working for a number of clients and helping them with their online reputation. In internet speak, the term is called "reputation management." And just like a McDonald's hamburger will last forever according to carbon testing, so will your reputation – good OR bad – online. So you should really think about it, Google yourself and your name and see what is out there. Though I will personally be speaking on a panel with a lawyer who will be discussing the legal aspects of protecting your name online, I will be advising the audience on how to combat false rumors and even suppress old stale results that might not positively reflect who a person is today vs. past mistakes or general old information. Read the NPR story here: http://www.npr.org/templates/story/story.php?storyId=130646918 and come hear me speak in Westchester. Details here: http://westchesteradclub.blogspot.com/2010/10/december-7-2010-online-reputation.html Date and time: December 7, 6pm. Location: Sheraton Hotel, Tarrytown NY.
Want to know more about your online reputation, how to build up the positive and suppress any negativity? Give Raphi Salem a call at 212-993-5828, email info@salemglobal.com or check out www.SalemGlobal.com for more information. We will teach you how to get your name out there, promote your positive and good deeds, your business, and knock down the bad stuff they might be falsely writing about you.
Posted by Salem Global on Oct 12, 2010
So Tiger Woods is playing golf when all of a sudden some Indian guy with a Turban and a huge fat cigar appears out of nowhere. Sounds like a joke right? But it wasn't. Here is the original picture: http://www.dailymail.co.uk/sport/golf/article-1319238/Cigar-guy-revealed-We-man-stood-Tiger-Woods-internet-sensation.html
And here are some of the hundreds of doctored photos: http://www.msnbc.msn.com/id/39522903/ns/technology_and_science-tech_and_gadgets
"Cigar Guy" turns out to be a 30-year old investment analyst from London named Rupesh Singaida. He actually isn't wearing a turban at all. It's a hair piece that he is wearing to show support for another golfer named Miguel Angel Jiminez, one of the star European players who just happens to be famous for his long hair and cigar smoking.
In other sports news, Philadelphia Phillies Roy Halladay made history with his No-Hitter, the 2nd in playoff history and his second of the season. http://www.philliesnation.com/archives/2010/10/roy-halladay-throw-no-hitter and the New York Yankees have done it again by sweeping the Minnesota Twins and advancing to the next round in the American League Championship Series (ALCS)
http://newyork.yankees.mlb.com/news/article.jsp?ymd=20101009&content_id=15546632&vkey=recap&fext=.jsp&c_id=nyy
In Football, the NY Giants are on a 2 game winning streak while the J-E-T-S JETS JETS JETS won on Monday night.
So what I have learned this week is that sometimes the out of the ordinary truly gets the most promotion. Before that photographer captured Tiger Woods golf ball in mid-air, Cigar Guy was just another Indian living in London. But now the Cigar Guy is known all over the world. Oh and more famous but less promoted is Miguel Angel Jiminez which should give him a boost of confidence. The Yankees are as close to a sure thing as any other team. They have the budget, the players, the plays and the strategies. (And maybe the correct amount of steroids?) The Giants and Jets aren't a sure thing but their fans keep them going.
What about your business? Do you have the budget to buy as many domain names as possible? Do you have many "fans" or happy and satisfied customers who are rooting for you? Those clients' customers and patients who are very happy with your practices and services should be jockeying for you. They should be writing testimonials for your website, your LinkedIn and on Google and Yahoo local.
Need help with Internet promotion for your business? We have been helping companies and businesses strategize online since 1997. Call Raphi Salem at 212-993-5828, email info@salemglobal.com or check out www.SalemGlobal.com for more information about how to get your own "Cigar Guy" to make YOU famous.
Posted by Salem Global on Sep 14, 2010
New Jersey has a new stadium for New York fans (I don't understand why New York can't get its own stadium and we have to go to all the way to New Jersey for football games). Though the Giants won 31-18 and Jets lost 10-9, one SalemGlobal staffer was at the first Giants game and said the best part was the four huge new video screens which was great for the Giants but for the Jets only showed their shortcomings in stunning, gigantic HD video.
After all of last season's talk about team improvement, player trades, free agent signings and even with a new stadium, the Giants were able to pull out a win off but it seems like the Jets were not (after trash talking all season on HBO's Hard Knocks they couldn't even manage a measly touchdown). One thing the Jets did do is use the new stadium and its luxurious locker room to sexually harass a very attractive former supermodel reporter for Mexican television. (http://sports.yahoo.com/nfl/blog/shutdown_corner/post/Jets-looking-to-address-alleged-harassment-of-fe?urn=nfl-269361) Inés Sainz dropped the charges but regardless the Jets still lost, both the on field and in the locker room.
Now if you are the Tennessee Titans, they don't sexually harass anyone, regardless of whether they win or lose they swallow their women whole (http://sports.yahoo.com/nfl/blog/shutdown_corner/post/Video-Tennessee-Titan-s-mascot-eats-cheerlead?urn=nfl-269355).
So many companies and businesses try to bite off more than they can chew (just like the Titans) and as every parent will tell you, you need to chew your food and not swallow it whole, otherwise you might hurt yourself. Meaning internet marketing is a slow and steady process. As we are at the beginning of a new academic and financial year we like to get back to basics. At SalemGlobal the basics are keyword research and intelligent domain name purchasing. Keyword research is the activity of finding out what your customers are literally searching for in the search engines. SalemGlobal uses many tools to find out this information and we would love the opportunity to share this with you. One such tool is the Google Keyword Tool (https://adwords.google.com/select/KeywordToolExternal). Also, if you are looking for cheap domain names check out www.1and1.com.
If you would like to know more about keyword research and how it's related to domain name purchasing give us a call at 212-993-5829, send me an email at raphis@salemglobal.com or check out www.SalemGlobal.com for more information.
Posted by Salem Global on Sep 7, 2010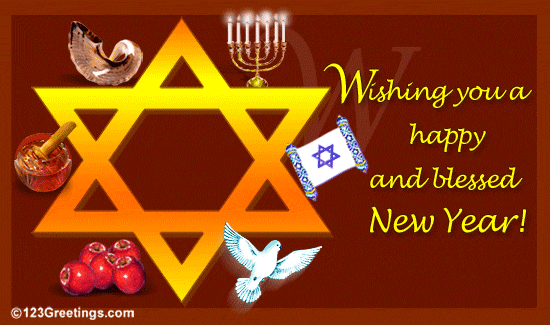 Just a quick note to wish all of our readers a very happy, healthy and successful Jewish New Year. Whether you are Jewish or not and/or whether you celebrate or not, New Years are always a time of reflection and of course celebration. Reflect on the past. See what you can do to improve. Make life goals. Set up a plan to accomplish them. Stop your bad habits (quit smoking already!) and start some good ones (eat better and exercise). When it comes to business, I give the same advice. Stop your bad habits that are related to losing customers (not delivering product or service on time). START good habits (improve customer service). And of course… start on online marketing campaign already!!! Of course I want to work with you but maybe we aren't the right fit. And if we aren't the right fit, explore other avenues that are a better match, more affordable or work for you on your own schedule. Read up on some of my old writings about Internet marketing (WebsiteStrategyMarketing.com) and watch my marketing videos on YouTube (youtube.com/user/salemglobalcom) get a college intern to help you out. And if you can't afford to hire a firm, email me and I will lead you to some great tutorials that might get you started. Join LinkedIn groups. Facebook. Set up your social media profiles. Buy domain names. Build blogs. And write about your company. Promote yourself and have your friends and family spread the word. (That's word of mouth marketing you know). And have fun…
Which leads me to reflect upon this past year of writing about Internet and website marketing. For most people, writing is a chore. For me it is cathartic. And not only that, it keeps me on my toes and makes sure that I am growing as a professional every day, week, month and year. One of the top things I learned this year is that most of my audience relates to sports. When I started including sports and celebrity into my writing, my readership grew. I was also able to connect and analogize sports and game theory to website marketing.
My latest book I have been reading is Moneyball by Michael Lewis. I found it after I read the Blind Side which caught my attention because of the movie. I haven't seen the movie but the book was awesome. Moneyball lead me to read "Coach: Lessons on the Game of Life." All about Michael Lewis' Coach Fritz who more taught his teams about growing up and becoming a man (I don't know if he ever coached women's sports) than the actual game of baseball. And then when kids grew into men, only then did they REALLY understand how to play and win baseball games. My father passed away this summer and in my eulogy I spoke about a similar experience I had when I was younger. I was a pretty good athlete and played on a little league team. I remember my father and I were having a catch and he was throwing the ball REALLY hard at me. I don't recall the conversation that took place because my father was not much of a talker. As I like to say, he was "all action and no talk." In thinking about our catch though, in the beginning I had a fear of the ball. What my father was teaching me was not only how to catch a fastball and gain confidence but also how to take whatever is thrown at you in life and just deal with it. There is more but I will save it for another time…
Thank you all for reading and sticking with me throughout all these years. I really appreciate all of your support and feedback. May we all be blessed with much success and profit in the New Year (The Jewish one, the Gregorian one, the Chinese one. I don't care
And if you want to know more about the Jewish New Year, please consult your rabbi or the Internet. If you want to know more about Internet marketing, please email me or call me. But not this week lol… email me at raphis@salemglobal.com, call my office at 212-993-5828 or check out www.SalemGlobal.com for more information. The call and consultation are free, but you might make millions from my theories so don't forget