Posted by Avi Jonas on Dec 21, 2011
Let's start out with some fun shall we?
First and foremost, I want to send a shout out to an old buddy of mine (Larry Kunofsky) who is a playwright and has a performance going on at The Monkey, 37 West 26th Street. http://www.purplerep.com/ – The Myths We Need – or – How To Begin. Awesome show! See it ASAP!
And now on to football…
It seems that before Tom Brady stopped Tim Tebow in his tracks this past Sunday, ESPN decided to create this very cool autotune song about Tebow "All He Does Is Win." Here it is:
http://www.youtube.com/watch?v=zMK9FKMG3Nc
And if you feel like it's Tebow Time check this out: http://www.youtube.com/watch?v=Wc8bp4jsgKI&feature=related
And then Saturday Night Live made this skit about Jesus basically being the cause for all of the Broncos wins: http://www.hulu.com/watch/311565/saturday-night-live-tebow
But then Pat Robertson got involved and blasts the 'SNL'/Tim Tebow skit as an act of 'bigotry.' By the way, you must read the comments on this page. God fearing people vs. atheists. I call it a tie. Perfect after my last week's post of the Rick Perry video: http://aol.sportingnews.com/nfl/story/2011-12-20/pat-robertson-blasts-snltim-tebow-skit-as-act-of-bigotry#ixzz1h94rL5rv
And since we are talking about religion and politics, we should acknowledge the death of Kim Jong Il of North Korea this week. But we should also thank Matt Parker and Trey Stone for their most excellent movie "Team America" in which they portray Kim Jong Il as not the nicest of dictators in recent history. Here's the clip: http://www.youtube.com/watch?v=5TEvacFETvM And here is Hans Blix of the United Nations acknowledging the spoof: http://www.youtube.com/watch?v=lHZYtSfJB74&feature=related
Prior to this week I really didn't know who Vaclav Havel was. And now I do. Because he died. Vaclav Havel was a Czech playwright (yes – just like Larry Kunofsky, but not the Czech part…), essayist, poet, dissident and politician. A Nobel Peace Prize nominee, he was the Last President of Czechoslovakia and First President of the Czech Republic. http://www.vaclavhavel.cz/index.php?setln=2
Ok. Back to football…
Videos of the week:
Runaway golf cart: http://www.youtube.com/watch?NR=1&feature=endscreen&v=CFlq3ExfbT4
Monkey on Dog during halftime: http://www.youtube.com/watch?v=hZ2jwqhNtCI
Lastly, ever order something to be delivered by FedEx and it arrives broken? Apparently some dude has a surveillance camera and caught his monitor being flipped over a fence. Apparently this guy was hard to find because he didn't have a tracking code. Seriously. FedEx announced that they will "look for him." You mean you can't ID him on camera? Or maybe it's just a matter of time. I guess he will lose his job but at least we all got some laughs out of it. I can just see it now. "Sir, I understand you are looking for a new job. What happened to your career at FedEx?" "Well. Um. If we can just login in to YouTube I can explain everything. Honest mistake. Won't happen again. I mean the monitor literally SLIPPED out of my hands and over the fence." Watch it here: http://www.youtube.com/watch?v=PKUDTPbDhnA
Now even though there MIGHT be some backlash against FedEx and people might trust UPS delivery to be safer, this is completely great for FedEx in terms of "bad PR is better than NO PR." Remember this spoof of a Gatorade commercial? It was such a farce that it never aired. I think it's awesome! And would've gotten some positive feedback: http://www.youtube.com/watch?v=NmSZwj4q3Lc&feature=related
Lastly, check out how we searched in Google in 2011: http://www.googlezeitgeist.com/en/
Japan Earthquake
Tsunamis
Brazil Floods
Osama Bin Laden
10th Anniversary of 9/11
Iraq War Ends – Troops come home
Google+ takes on Facebook
Southern Sudan Independence
Tunisia
Arab Spring
Egyptian uprising – Hosni Mubarak ousted
Greece riots and economy fails
Occupy Wall Street
Elizabeth Taylor, Al Davis, Betty Ford, Andy Rooney, Joe Frazier, Steve Jobs die
Some former radio announcer homeless guy named Ted Williams gets in a video that goes viral and lands a job with the Cleveland Cavaliers
Rebecca Black worst song ever goes viral and makes her a pop star – even stars in Katy Perry videos
Rep. Gabrielle Giffords shot
Prince William Marries Kate Middleton in a Ceremony Fit for a King
And in NY we had some early snow for Halloween
and Gay Marriage became legal…
And don't forget about 2nd place Yahoo! Top 10 searches: http://yearinreview.yahoo.com/2011/us_top_10_searches#Top%2010%20Searches
REALLY?!?!?!
1) iPhone
2) Casey Anthony
3) Kim Kardashian
4) Katy Perry
5) Jennifer Lopez
6) Lindsay Lohan
7) "American Idol"
Jennifer Aniston
9) Japan Earthquake
10) Osama bin Laden
Last minute holiday greeting cards: http://dealoftheday.biz/
Last minute food delivered in the Dallas, TX region: http://www.Artizone.com
Want to know more about internet marketing for Hanukkah, Christmas, New Year's and 2012? Are you seeking an increase in leads? Sales? Cash? Credit? Branding? Strategy? Whatever you are looking for, I can certainly lend you some advice. 2012 marks our 15th year in business. As we get older and wiser, let our experience work for you! Call Raphi Salem at SalemGlobal Internet Website Marketing and Lead Generation today at 212-222-3292 or email him at info@salemglobal.com. Maybe we can play some words with friends or make some videos for your organization.
Posted by Agathe Ducourau on Dec 13, 2011
So the leadoff question is with 12 days left before Christmas, and 7 before Hanukkah, what can your business do to get more sales in before it's too late???
Here are a few ideas…
TIM TEBOW TEBOWING Christmas Cards LIMITED EDITION – A Unique Gift!
http://www.ebay.com/itm/TIM-TEBOW-TEBOWING-Christmas-Cards-LIMITED-EDITION-Unique-Gift-/180774292898
Create a product around whom God has bestowed blessings of completed passes and touchdowns. Yes, people. I am talking about the one, the only, Tim Tebow! As you can see by the above link, Tim Tebow now has his own Xmas cards. So what are you waiting for? Associate your service or products with Tebowmania and watch the leads and cash roll right into your OWN end zone!
How about posing nude? Hey, 50% of this world wants to see Lindsay Lohan naked. After you are broke and out of rehab what else would you do to keep your lifestyle going? Interesting, though; did she really do it for only $1 million dollars or is that the figure that everyone associates with posing for nudie magazines. I think it's a win-win-win situation all around. Playboy keeps their reputation as an adult magazine; Lilo keeps her rep as a badass, and most of the men out there (and maybe some curious women too) get a free show. Here it is: http://www.playboy.com/girls/celebrities/lindsay-lohan/lindsay-lohan.html?cm_sp=WEBHP-_-MSPTP01-_-lindsay-lohan
Oh, that's right. Playboy is a FOR PROFIT organization. Yes, people. They want you to subscribe. Who knows? Maybe they will get some new subscribers…
In politics this week, the GOP Republican National Party had another debate where temperatures were flaring. Want to know more? Here is their schedule:
http://www.2012presidentialelectionnews.com/2012-debate-schedule/2011-2012-primary-debate-schedule/
And of course, my favorite line of the week comes from The Partisans comedy channel making fun of Rick Perry: "Gay and Atheist Presidents didn't get us into the war in Iraq, the financial crisis, or turn your mortgage into toilet paper…" http://www.youtube.com/watch?feature=player_embedded&v=BbrI3F7p6-o
Other people making fun of this week's situations: Alec Baldwin. Here he is on Saturday Night Live making fun of the fact that he got thrown off an airplane for playing Scrabble (do we have to keep on calling it "words with friends?") http://www.hulu.com/watch/309553/saturday-night-live-weekend-update-capt-steve-rogers#s-p1-sr-i2
In sports news, the NY Jets and Giants BOTH won this weekend. But since they win one for every one they lose, keep your eyes closed and fingers crossed next week.
And of course, if you Google search "Sandusky" you will come up with news for a certain former US football coach at Penn State University. Jerry Sandusky briefly appeared in court but waived his right to a hearing on child abuse so that it will go DIRECTLY to trial. I guess he didn't want to drag things out… http://www.usatoday.com/news/nation/story/2011-12-13/sandusky-hearing-sex-charges/51866460/1 By the way, there were 3924 related articles related to this. I guess people are interested.
The 2nd search result for "Sandusky" is: http://www.ci.sandusky.oh.us/. Who knew???
Finally, Iranian television displayed what they claim was an American drone brought down by a cyber attack. Is it true? Did Iranian hackers bring down the big bad ole US of A's little remote control airplane? I don't know. But don't those things cost millions of dollars? Maybe it was a holiday gift from Obama to Ahmadinejad?
http://www.nydailynews.com/news/world/iran-claims-control-captured-american-drone-article-1.990815
Favorite book on CD of the week: Zig Ziglar's motivational speeches: Biscuits, Fleas, and Pump Handles: http://www.learnoutloud.com/Audio-Books/Self-Development/Emotional-Development/Biscuits-Fleas-and-Pump-Handles/29545
Promoting his book: http://www.ziglar.com/shop/product_info.php/cPath/21/products_id/57
Favorite music video of the week: http://www.youtube.com/watch?v=JaAWdljhD5o
Want to know more about internet marketing for the Christmas and Hanukkah? Are you like Lindsay Lohan, Alec Baldwin and Rick Perry and need to reputation management? Do you want some excellent end of 2011-beginning 2012 online strategies for increasing leads and sales? Call Raphi Salem at SalemGlobal Internet Website Marketing and Lead Generation today at 212-222-3292 or email him at info@salemglobal.com. Maybe we can play some words with friends or make some videos for your organization.
Posted by DD on Dec 6, 2011
So IF you were planning on getting me any gifts before the holidays, or your family, friends, colleagues etc. etc., there are only 18 days left according to EVERY email I get on this subject.  After all, my job is to help you sell more products and get more leads.
And if you WEREN'T planning on getting any gifts, but WERE planning on sending out holiday cards, gift cards, or Festivus cards, check out my latest deal on cards at my new Deal of the Day website: http://www.dealoftheday.biz/index.html?zxp=1&pid=3419&ch_tmpl&fg=ffffff&wh=960&nver=1&did=11279&dn=successories-motivational–award-products-deal (up to 40% off every day!)
But let's face it folks, the absolute BEST gift ANYONE can get for the holidays is the gift of CASH!
So 3 rich guys walk into a bar and one says to another, "How much money did we manage today? Oh, about 80 million. Well, what if we won the lottery for $250 million? Well then, we would manage $330 millon!"  Correct. So they win the Powerball. The end. http://www.wtnh.com/dpp/news/fairfield_cty/lottery-winners-award-$1-million-in-grants. Well, $1 million to charity is a good start. I look forward to hearing more inspiring stories from this.
But what if you weren't rich and you were occupying Wall Street and held up a sign that said "PhD seeking job," and one guy takes your resume and hires you for over $100k (at least). I would say that was a pretty good day at the protest for 1 woman… http://nymag.com/daily/intel/2011/12/occupy-wall-street-helped-a-protestor-get-a-job.html
And, of course, if you are Scott Adams, you know something about the top 1% since you have been creating excellent art and comedy for how many years? (Over 20 according to the website) You have to be making a good living. And that is cool. I agree that everyone, whether a celebrity or not, is free to share his or her opinion. So here is Scott's: http://dilbert.com/blog/entry/that_top_1_thing/. And here is yesterday's Dilbert regarding protests and overthrowing governments to becoming a dictator: http://dilbert.com/2011-12-05/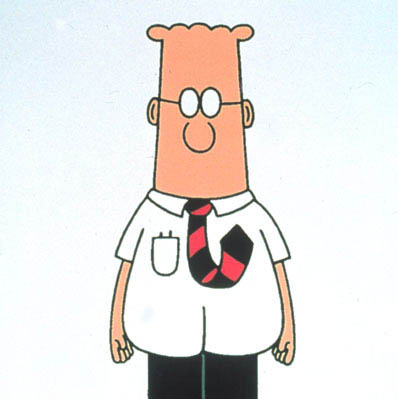 Today's is all about subsidizing Warren Buffet's mansion: http://dilbert.com/2011-12-06/ (Just kidding. Buffet is the most humble billionaire out there and still lives in the same regular size house he always has in Omaha, NE.)
But what I really wanted to talk about today was the "'tis the season" attitude and atmosphere out there. And when I write "out there" I mean in New York City. Check out the Tree Lighting ceremony pictures from 20 Rockefeller Plaza: http://newyork.cbslocal.com/photo-galleries/2011/11/30/rockefeller-center-tree-lighting-ceremony/
Lastly, since the end of the year is coming and a new one is around the corner, it's really time to talk about football and the Super Bowl. Do you think Tim Tebow can hold on to this amazing streak that everyone is talking about? http://content.usatoday.com/communities/thehuddle/post/2011/12/still-hedging-on-plans-for-tim-tebow-john-elway-says-of-broncos-our-futures-right-now/1
Well, miracles do indeed happen. And that miracle also holds true for Madonna. I have to say that I didn't think 100 million football fans really cared about Madonna or her songs or music. But if the Super Bowl organizers signed her up, that must mean one of two things: either she is relevant and people want to see her…. or they got her cheap! Just because you sell 300 million records doesn't mean FOOTBALL fans appreciate you. We will see. And we will also see if there are any wardrobe malfunctions. But let's not forget, Madonna is over 50 now and she is not as hot as she was 25 years ago when she started her career. http://www.postcrescent.com/article/20111205/APC0502/111205028/Madonna-provide-halftime-entertainment-Super-Bowl-XLVI-February
So what can your business learn from this week's current events.
1) If you are rich, don't stop playing the lottery. More money does NOT hurt you. It can only help you do better things. Just like internet marketing. Even if you are doing a great business online, there is always room to grow and do better!
2) If you are protesting one thing and someone offers you money to do something else, feel free to jump ship and change direction. You might be better off in the long run. So if you have a marketing strategy that you like, re-evaluate. It's the holiday season and a new year is around the corner. Take advantage.
3) So what if you can't throw a football. You can still win football games! Tim Tebow runs the ball more than he passes. So if you have a website and it's not the greatest, that's ok. Stick with your strengths. You might even make it to the Super Bowl!
Want to know more about internet marketing for the holidays, football and charity? Call Raphi Salem at SalemGlobal Internet Website Marketing and Lead Generation today at 212-222-3292 or email him at info@salemglobal.com. Maybe I will escort you backstage to Madonna at the halftime show in February!